Alrite©'s new design is here
Alrite©'s new design is here
The AI based Alrite© speech recognition software solution's new user-friendly design is available, in addition to its continuously expanding functionality.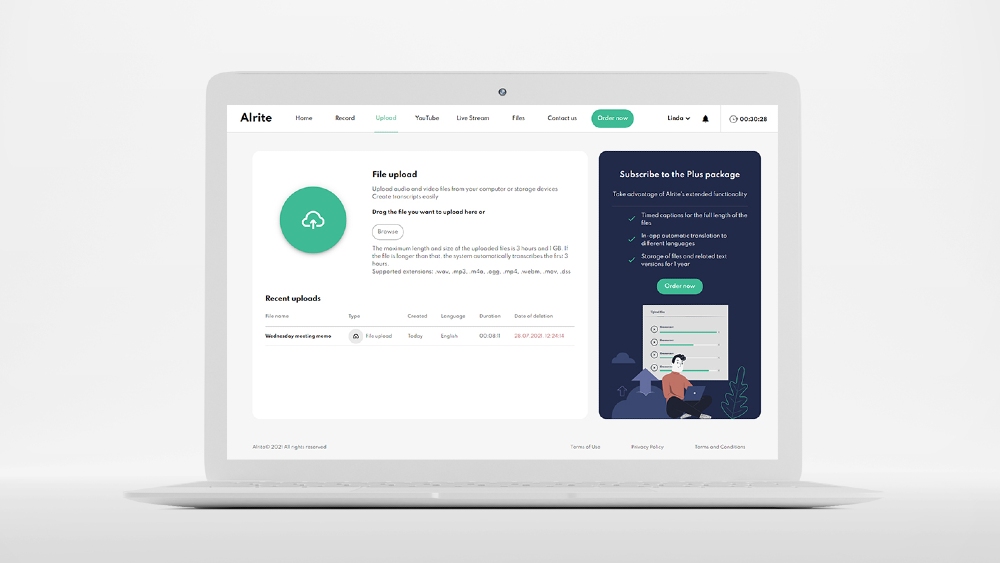 The interface has been given a clean, modern look, with selectable light and dark modes. The number of clicks required has been reduced by restructuring the menu to improve user experience.
The display of the captions has been redesigned as well - the time stamped text version is not only displayed on the video, but also in a new format, horizontally arranged and following the recording during playback. A larger space is given to the transcript, making it easier to edit within the app.
Recorded and uploaded files' sharing also became easier, with translated transcripts and captions now available on published data sheets.
To help our users find their way around, FAQs have been made available in several places, as well as the application's User Guide.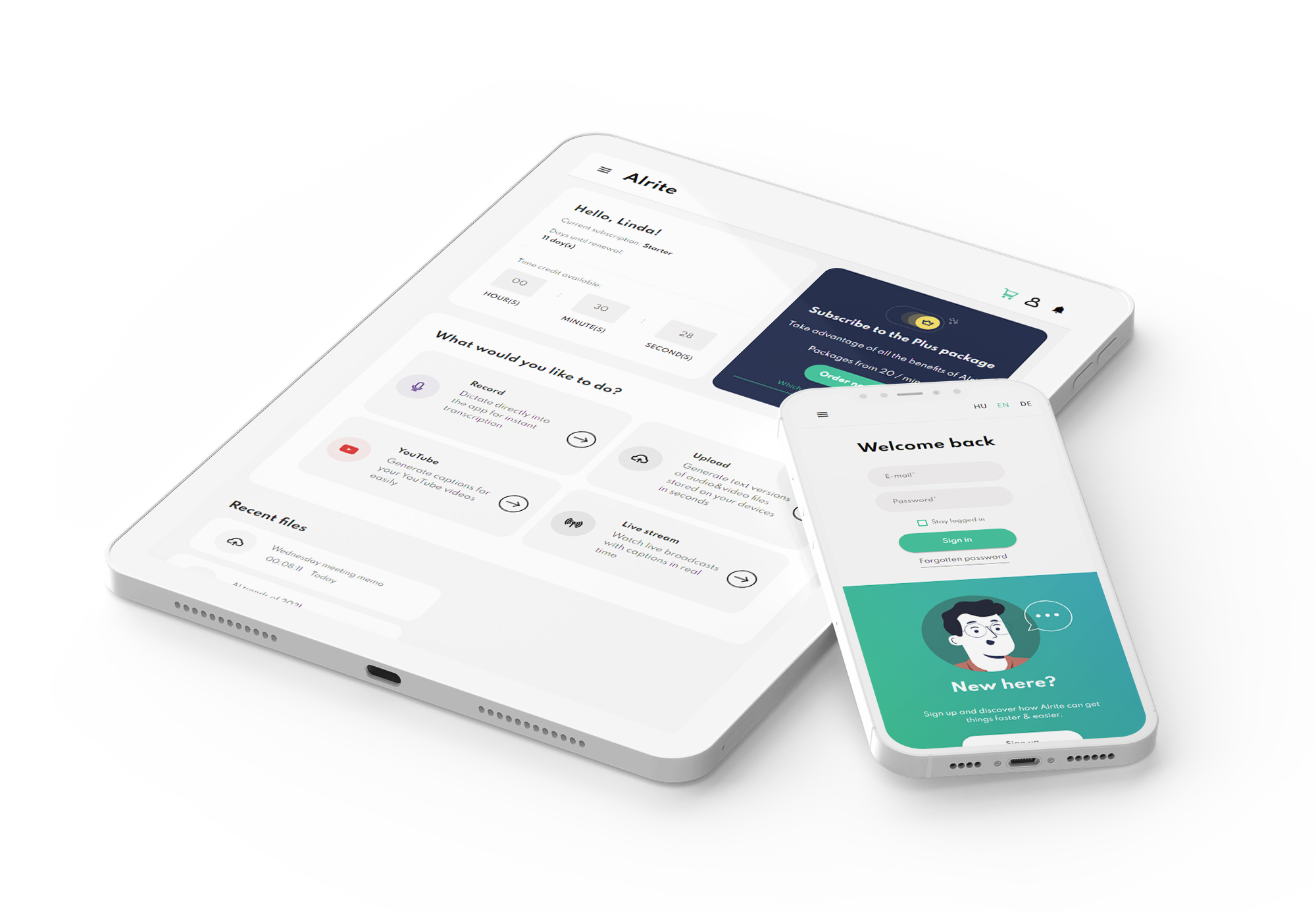 It is still possible to register to Alrite© for free, without providing credit card details. You can try out the speech recognition web or mobile application with a 1-hour free time credit. The app can be used with a monthly renewable 30-minute time credit, but automatic translation (currently available in English, German, and Hungarian) and captioning require a subscription.
The functionality of the different packages varies, the time frame ordered is valid for 1 year in all cases, and there is no regular subscription fee. There are several menus to upgrade to a larger package or order additional time credit directly from the application, and the most frequently asked questions during the subscription process are available in the first step of the ordering process.
With the invitation referral system in Alrite©, free time credit can be gained, both the inviter and invitee are benefiting from the bonus credit.
It is worth subscribing to the app's notifications in the Profile menu so you don't miss out on the latest developments.
Would you like to try these innovations?
After a quick registration, you can test the unparalleled accuracy and extensive functionality of our speech recognition application with a free time frame that is renewed monthly.
Try our AI-based speech recognition application for free!
Speed ​​up your work with artificial intelligence! With the help of Alrite, you can easily create Hungarian transcriptions and video captions for dictated or previously recorded audio and video materials. The application offers the ability to store files, edit and share transcriptions and captions, and perform advanced search options.