Web development
Web development
Our web solutions are scalable, modular, secure and cloud-compatible
We are committed to offering web development services including websites designed from scratch, as well as updating your company's online presence in order to drive engagement and improve user experience.

As a part of our website development services, our portal solutions allow you to build an online presence with extended features.

Régens applies the mobile-first concept, which is reflected in our web applications. Thanks to modern HTML5 concepts like responsive web design approach, mobile and web platform support can be parallelized making the development faster without trade-offs in quality.

Application frameworks we use include: AngularJS, Spring (JAVA), ASP.NET MVC, NodeJS, Vaadin, Symfony (PHP), Umbraco CMS, Liferay, Joomla.
Services:
Content development
Web design
Website development
Enterprise portal development
Government portal development
Vasúti Vizsgaközpont.hu
The user friendly portal created with .NET technology perfectly serves the diverse needs of railway companies, railway examination and certification centres and people obliged to take an examination.
Featured functions:
Online registration
Password restricted areas
Document management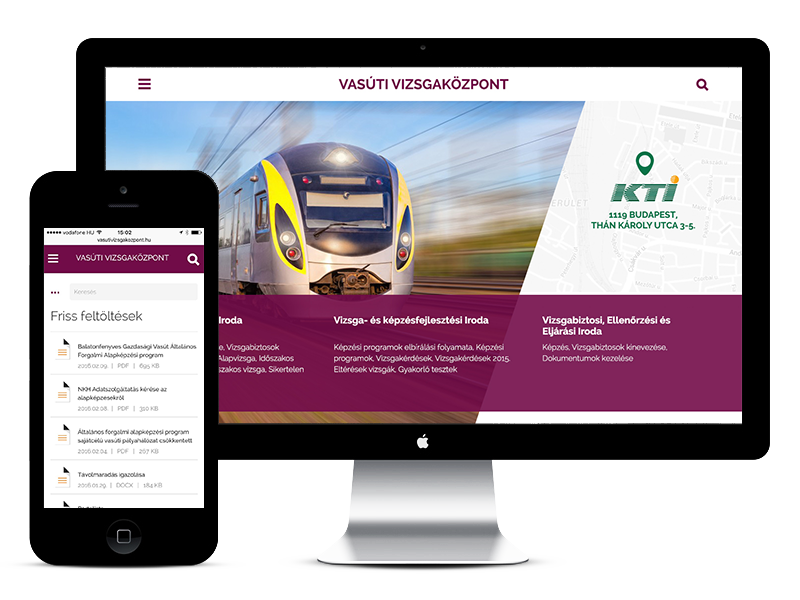 Pest Megyei Kereskedelmi és Iparkamara
The clean, simple-designed portal created with Liferay technology covers various functions from general infrormation to advanced form management.
Featured functions:
Form management
Event calendar
Media content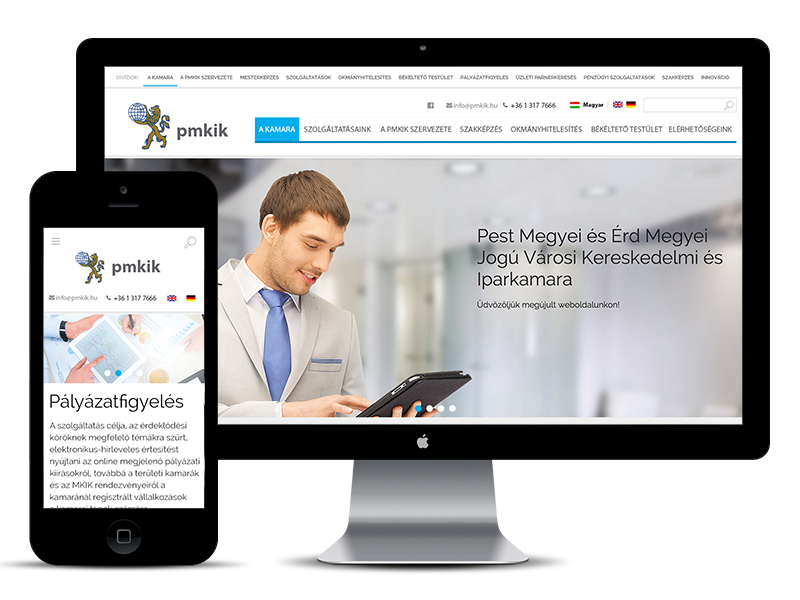 National Transport Authority
The portal created with Liferay technology fits perfectly to the wide range of services offered by the National Transport Authority.
Featured functions:
Fee calculator
Map search
Vehicle recall check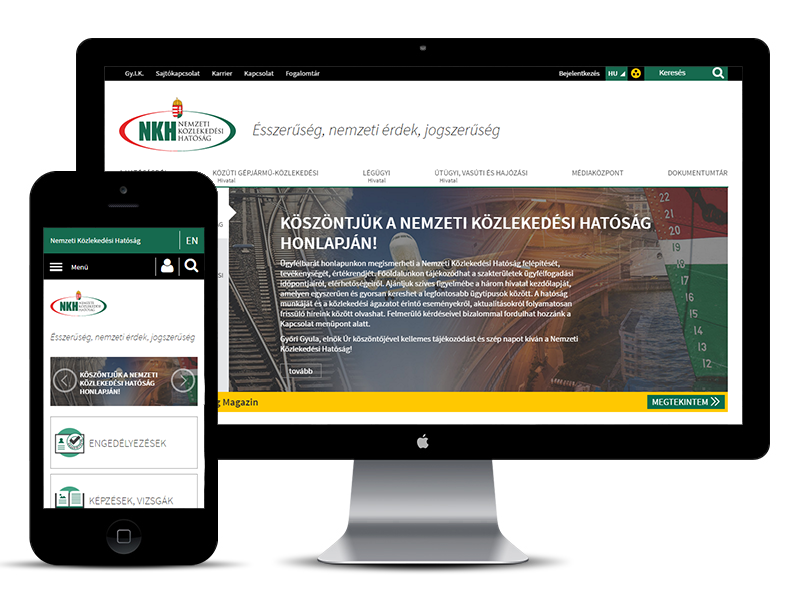 BME ITS.hu
The general information portal created with the latest Umbraco technology is extended with a back-office registration system.
Featured functions:
Password protected areas for clients and colleagues
Supporting internal workflow, e-document management
Follow up on current case statuses