Summary of Transport Logistic 2019
Summary of Transport Logistic 2019
Our company took part in the biennial Transport Logistic exhibition for the first time. Hungary was represented by only a few companies at this huge international event, so we were pleased to be one of the more than 2000 exhibitors.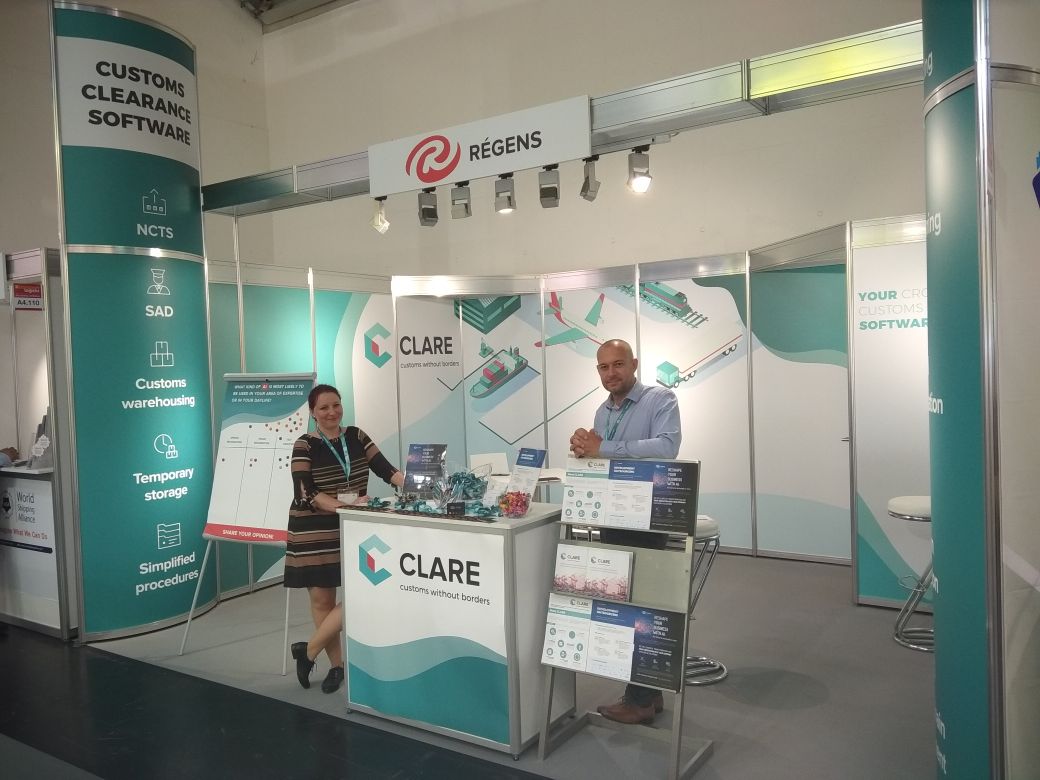 Great interest was shown to our stand and activities on every day of the 4-day exhibition. Régens Plc. exhibited in several prominent topics, like artificial intelligence possibilities and solutions in logistics, or cross-bordered customs clearance. We also presented the strength of our company, our developer competence and experience.
More than 64,000 people visited the trade fair this year, who were able to look around in the following thematic halls:
IT/ telematics, e-business, telecommunications

Intralogistics, warehouse management, automatic identification and packaging section

Tools related to freight

Freight and logistics services section
As a member of the first group, our stand was located in the A4 hall for those who wanted to know more about our logistics IT solutions and our company in general.
In addition to visiting the exhibition booths, visitors could also listen to interesting presentations of the current issues concerning the logistics sector. Highlighting a number of very exciting topics for us, here are some interesting presentations we participated in:
AI- Logistics is smarter and more autonomous
Artificial intelligence in logistics
SCM: Digitization and Sustainability
It is clear from the topics that the ever-increasing demands have to be met at an even higher level, therefore it is necessary to know and apply the latest technologies confidently. In order to provide the best services to our current and future partners, we gather international experiences from time to time, and this exhibition was an excellent opportunity for this. Our goal is to make our organization and products known internationally, in addition to domestic reputation.
Encouraged by the success of the trade fair, we hope to meet you in Munich in 2021!