Useful guide for teachers: How to use artificial intelligence in e-learning
Useful guide for teachers: How to use artificial intelligence in e-learning
We have compiled some of the key features of our deep learning based application, Alrite that make it easy to create digital teaching material.
To support the technology of e-learning that came into force on March 16, 2020, we have offered our artificial intelligence based speech recognition solution to be used free of charge by teachers of any educational institution. To provide key information related to this, we have created a distance education focused website. Our site gives you a brief overview of how educators can easily and quickly create digital learning materials using speech recognition and how to get free access to our application.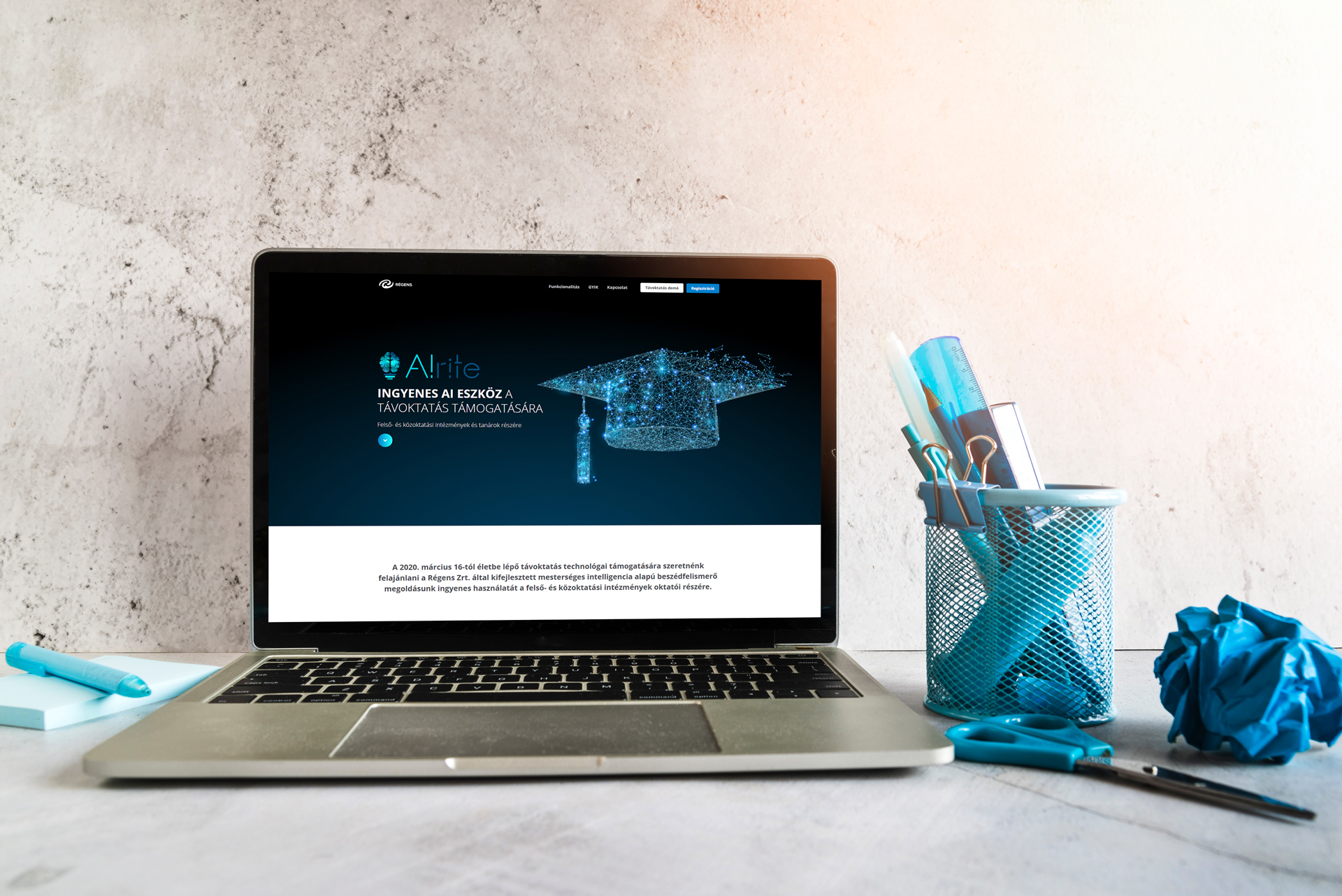 In addition, we have created a demo interface to introduce the possibilities of publishing e-learning materials, where we present the user-friendly interface through educational programs running on the Hungarian Television's M5 channel.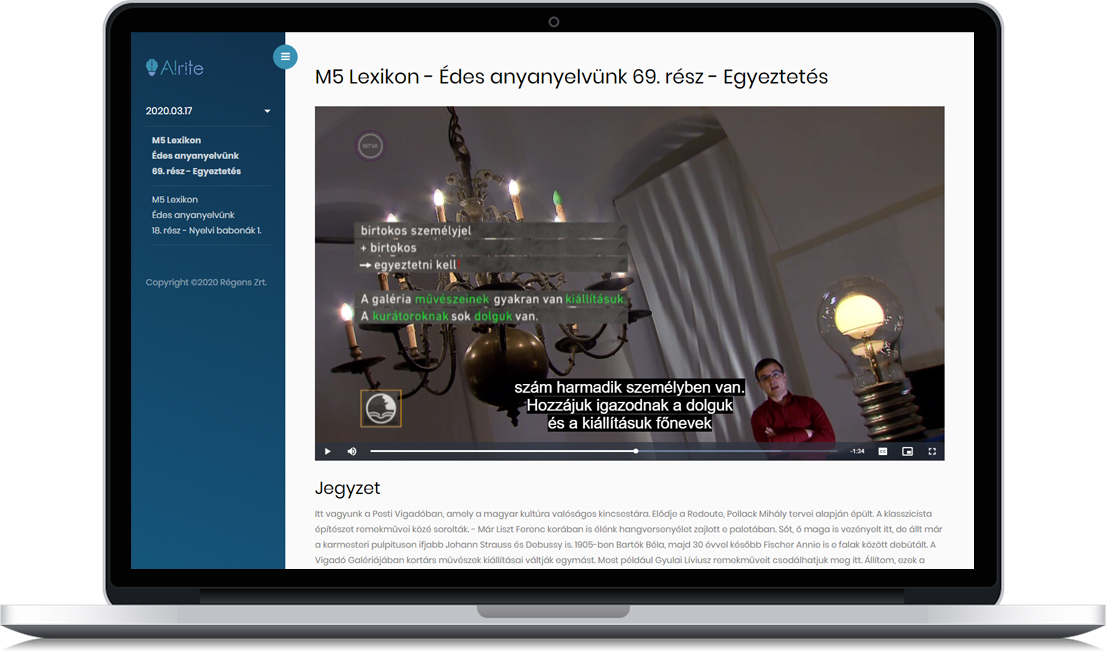 Our solution aims to facilitate the rapid adaptation of teachers and students to digital education. It is a great benefit for students to be able to pay full attention to the instructor. We hope to reach as many educators as possible to effectively support the extraordinary e-learning period.