IT hit of 2018
At our company, 2018 was the year of the spread of new IT services and the expansion of our service portfolio.
Therefore, outstanding attention has been paid to our on-call IT service, which has become a popular service for many of our Customers over the past period.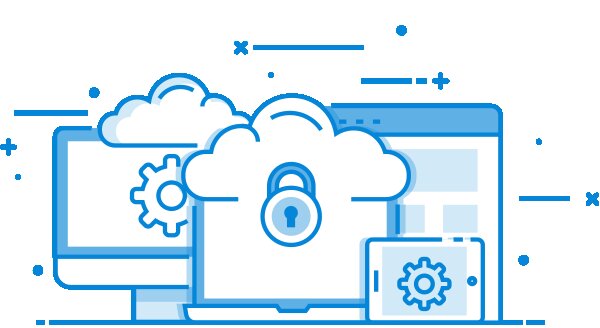 In the following article, we would like to summarize the aspects on which our customers decided to start using our on-call IT (information technology and software technique) service.
Safety
Those questioned on this service clearly highlighted safety and operational continuity as the main aspects when we were asking the reasons of outsourcing this service. They feel a lot more protected against any unexpected problem if there is an expert team with the right competency, who can begin troubleshooting immediately, thereby protecting customers from unpleasant moments.
This will minimize the duration of unplanned shutdowns, and our partners can take on tasks beyond standard working hours with a greater security.
Flexibility
Flexibility as a point of reference was mentioned mainly by those members of the clientele, who have already had the cloud infrastructure as an integral part of the corporate environment and who want to exploit the potential of this technology as much as possible.
Home office is becoming increasingly popular these days. Typically, a logistics or customs administrator has tasks that can be performed from home with the availability of appropriate tools and services. For example, in case of increased number of backlogs a customs administrator can work overtime to fill in documents from home, or an 'opening request' for a transport arriving too late or too early may be requested from home with the help of in-house warehouse workers.
Our technology and software technique service can be a great help in these cases as well, since if for any technical reason it is impossible to reach the required cloud environment, or to log in with the so-called remote access, there are usually 2 possible reasons for it:
There is a problem with the internet access
In such a case, Régens's expert can primarily help by phone, or can suggest alternative access to the administrator.
The software running in the cloud cannot be accessed
If you can connect to the internet on your device, the administrator can authorize connection for our IT expert via the utility provided by Régens.
Stability
Last but not least, many of our customers mentioned the stability of access to the service as a crucial aspect, because in our accelerated world it is indispensable to have a continuously operating and available IT system.
Continuous operation can be hampered by a number of issues from client device problems through database complication to full server crash. In order to maintain stability, being prepared to as many eventualities as possible is essential.
In our company, we believe in preventing problems. We think there always should be a good disaster plan that needs to be reviewed and revised at certain intervals. The hazards to systems are very wide-ranging, therefore a good disaster plan must cover the entire infrastructure (including issues on both client or server side) and all the procedures and operational processes, beyond human background.
Our on-call IT service can be a really viable solution complemented with a good backup and recovery strategy, the importance of which we would like to draw attention to in a separate article later.
If you are interested in our service, feel free to contact us.
Try our AI-based speech recognition application for free!
Speed ​​up your work with artificial intelligence! With the help of Alrite, you can easily create Hungarian transcriptions and video captions for dictated or previously recorded audio and video materials. The application offers the ability to store files, edit and share transcriptions and captions, and perform advanced search options.