eDOC
eDoc
Document management and registry system
Make the paperless office concept to life
Web 2.0 and mobile technologies make the paperless office concept to life. Whether or not your organization is completely ready to forget paper, we have scalable applications to meet your needs at every turn.
Experience the clarity that comes from organized, searchable, and rapidly retrievable documents and files.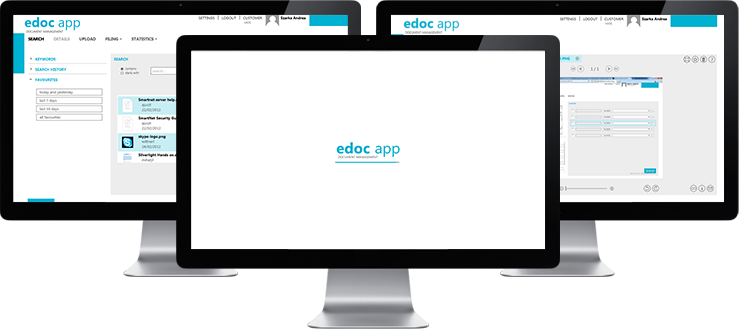 eDoc by Régens is a web based application for enterprise use that intelligently filters, stores, and manages all business documents, files, and communications.
With eDoc, files and documents are securely stored on either internal corporate servers or in the cloud.
Scalable user permissions and authorisations ensure that sensitive materials are only accessible to top managers - along with built-in features that monitor user activity system-wide.
Benefits

Eliminates redundancy in electronic records

Reduces time spent retrieving and uploading

Ensures compliant handling of sensitive documents

Shrinks paper-based costs

Helps in diminishing environmental impact

Features
Intuitive user interface
Electronic document handling
Filing and tracking on incoming and outgoing materials
Administrative settings and user permissions
Analysis of user statistics and business processes