The German-Hungarian Chambers of Industry and Commerce welcome Régens among its members - The German-Hungarian Chambers of Industry and Commerce welcome Régens among its members
The German-Hungarian Chambers of Industry and Commerce welcome Régens among its members
To strengthen our international relations, Régens has joined the German-Hungarian Chambers of Industry and Commerce (DUIHK) in June 2017.
The German-Hungarian Chambers of Industry and Commerce, which has almost 900 members, has been active in the past two and a half decades and has provided a consultancy service for Hungarian and German companies in their business processes.
With this membership, our aim is to welcome new clients and partners within our circles. We would like to increase our presence on the German market, and have a closer relationship with German enterprises with the help of the professionals of the Chambers.
As a new member company, we had the opportunity to present Régens' innovative ICT solutions and references to members and representatives of the Chambers at DUIHK's event Jour Fixe in September. At the event, we had a chance to meet other members of the Chambers, with whom we hope to have a lot of opportunities to collaborate in the near future.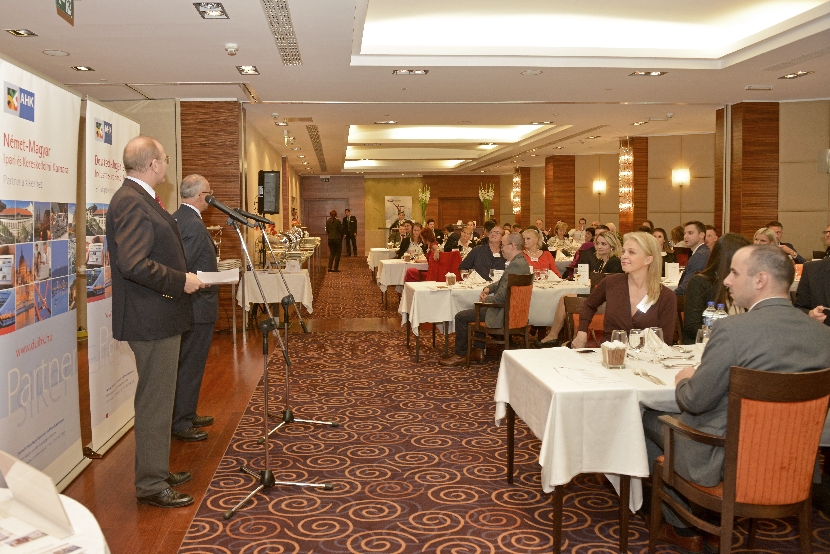 Try our AI-based speech recognition application for free!
Speed ​​up your work with artificial intelligence! With the help of Alrite, you can easily create Hungarian transcriptions and video captions for dictated or previously recorded audio and video materials. The application offers the ability to store files, edit and share transcriptions and captions, and perform advanced search options.