The best AI on the market so far: we tried the Amazon Echo
The best AI on the market so far: we tried the Amazon Echo
First it conquered the USA, then the United Kingdom, and now it is becoming popular in Hungary as well. The first special feature of Amazon Echo (also known as Alexa) is that it can answer almost any question it is asked, but it is also the component of a complete smart home.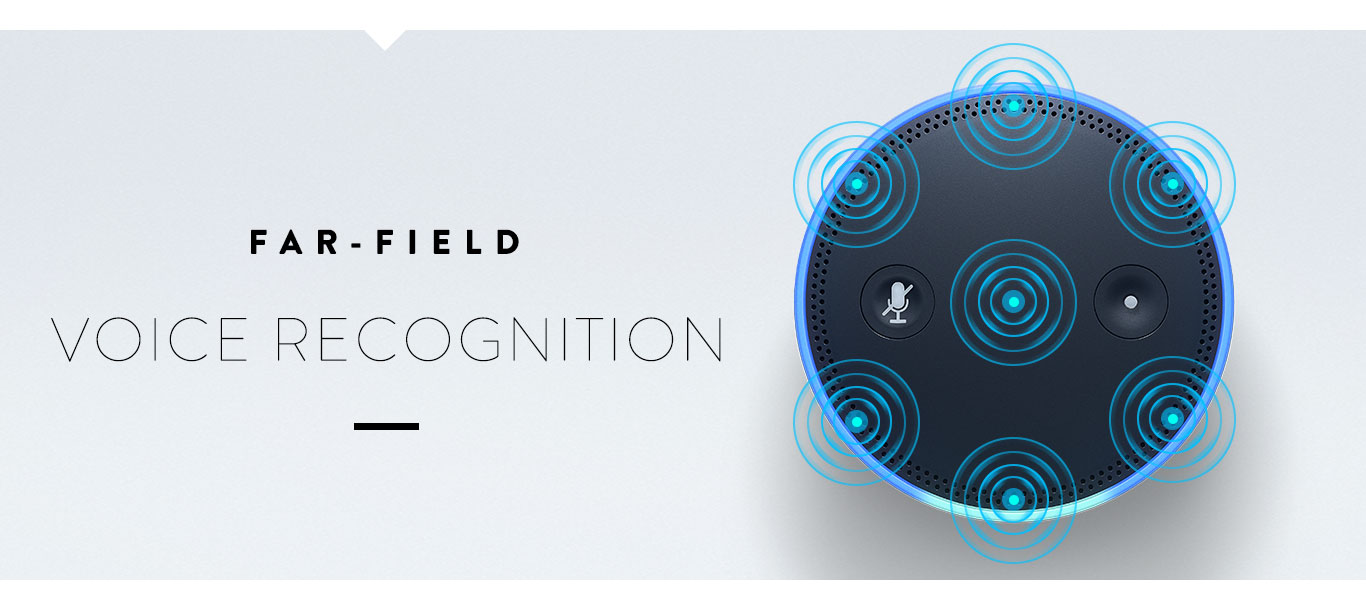 Who remembers when Amazon was only an online bookstore? Since then, the company has been developing constantly, and two years ago they released the Amazon Echo. The device is a smart "personal assistant" armed with Artificial Intelligence. Alexa is the voice activated system of the Echo. Since at Régens we aim to take our development to the next level and take advantage of the latest technologies, we also brought an Echo into the office to see how an AI can help our everyday lives, and of course, our work.
As the device is only available in the USA and the UK at the moment, even getting hold of the Echo was a challenge; but after a few calls and some help from England the water bottle-sized, white cylinder arrived to Régens headquarters. After setting it up, we started flooding Alexa with questions straight away.
There is a quite big disadvantage to the product thanks to the geographical limitations of availability: you can only talk to her in English (or maybe German). However, according to our experience she is able to understand and process a big percentage of what is said to her (different colleagues with different accents have tried it). As for Alexa's own voice, she articulates well and is easy to understand even for non-native speakers.
Also because of this, it causes a bit of a problem that you cannot set up a Hungarian address to the Echo. So for example if you ask her what the weather is like, you have to specify that you are talking about Budapest.
The design
Amazon Echo is available in two sizes. The classic Echo is black or white, cylindrical, and it is also equipped with a Bluetooth speaker. We chose this version. The cylindrical form was a very smart idea, because this way the speaker is big enough and of great quality - so we can hear Alexa's answers perfectly, and it is also great for playing music. Also, it doesn't occupy a lot of space, so it may be an everyday accessory of your desk. However, unfortunately you cannot take it to a garden party or BBQ, because it doesn't run on batteries - so you can only use it inside, where there is electricity. Besides this small flaw, the design is elegant and compact.
The small sister of Echo is called Dot, and it bears a ,ot of similarities to the classic version. The only difference is that the Dot does not have a built-in speaker. Because of this, it occupies less space, and it is also cheaper than the full version. However, you must connect it to a Bluetooth speaker to be able to use it. If you have one, then the Dot is an excellent choice for everyday use.
The functions
On Amazon Echo there are seven microphones, a Line-out (jack) plug, plus a Wi-Fi and Bluetooth chip. It is also equipped with a built-in noise filter system, which means that it can still hear your question request even if the TV is turned on. According to our first experiences, the voice-recognition software of Alexa is way above its competitors. We think that Echo has the most developed such function on the IoT device market.
After you have made your request or asked Alexa a question, the device connects to the Internet and the cloud storage of Amazon via wifi. This means that it may be able to do many more things in the future than it is now - it will only be limited by the size of the Cloud storage. Since Echo also has Internet connection as well, there is hardly any question it cannot answer based on an Internet search.
Echo can be configured and controlled by its mobile or web application. When we started using it, we found out that one of the biggest advantages of the smart assistant is that it is very simple to use, and you can learn how to control intuitively. After one or two days, anyone is able to use the device confidently - even if they had never tried an AI device before.
What can we do with Alexa in practice?
The first (and also the most interesting) skill that we tested was asking a number of different questions. The smart assistant is able to answer a wide range of questions. We can ask Alexa about people or series (e.g.: "What is the name of the actor who plays agent Mulder in the X-files?"), general trivia, geography, history… And the list just goes on and on. Alexa is also able to spell words, say a poem, solve math problems, or read out an e-book: to do that, we can also connect the device with a Kindle.
Of course we tried a few tricky questions, such as "Who let the dogs out?" or "What came first - the chicken or the egg?" In our video you can find some more fun questions that Alexa is programmed to answer in a special way.
But how can I have a smart home with Echo?
We have arrived to the most important part of the article, since the main goal of Amazon Echo is to make our everyday lives easier. And to do that, it must be able to communicate with other devices, too.
With the help of the supported smart devices available in the USA and the UK it is a piece of cake to set up a full smart home: if you connect Echo to the different infra-devices, Alexa is able to do a variety of things, such as switching the lights on and off, control the thermostat or a smart TV. Echo is able to communicate with over 7.000 devices at the moment, but the development of such devices and IoT softwares is still in an early stage - which means that within a short period of time, there will be almost endless possibilities. Echo may also be programmed to save certain settings. So if we tell her for example "romantic dinner," she will set the lights and find the chosen playlist on Spotify.
Unfortunately however, on this field there is another disadvantage to be faced: in Hungary the number of Amazon-supported smart devices is very limited (some of them are not available at all). For example, we could not connect to Amazon's music playlists - but this problem is quite easy to overcome by adding our Spotify account.
It is also possible to use Echo without Amazon-supported smart tools. For example, if you have a non-smart TV, it is enough to get the LogiTech accessory which is able to communicate with Alexa. So we can actually indirectly control the TV with Echo.
With the help of LogiTech Harmony Hub you are not only able to control a TV. The system of LogiTech is able to control every smart home accessory via Bluetooth, infrared ports or wifi. And thanks to Alexa, you don't even need a smartphone to switch on a light - it is enough to ask Alexa to do it, and she will complete the task with the assistance of Harmony Hub.
We will soon have a LogiTech device in our office, too - we can't wait to try it for real.
A challenge for our developers
By getting hold of a new IoT device our aim was not only to make our office more modern. We think that the Amazon product can also give us a few interesting challenges as developers. To be able to give Alexa new skills and functions, a number of different applications must be developed for it. We have already begun to come up with our ideas. We hope we can present our first Alexa app in the near future.
Could you make a great use of artificial intelligence in your own company? Learn more about our AI solutions!
In sum
Since we bought our brand new Echo device, we have grown to like Alexa quite a bit. If you need a break, or you need a quick answer to a question, she is up and ready to reply or play some music for you.
What we really liked:
it has a great voice-recognition software
its use is intuitive and simple
with the help of the supported devices, it is the perfect accessory to a smart home
there is hardly any question it cannot answer
What could be improved:
before every request you have to call out the name "Alexa"
not every function is supported in Hungary
if you want a full smart home, an Echo is not enough; you also need other devices to complete it
And finally: here is our video if you want to see what Alexa is capable of.