We developed a color-based search engine for the database of the Hungarian National Museum
We developed a color-based search engine for the database of the Hungarian National Museum
In our latest case study, we present a color-based search engine supported by artificial intelligence created for the Hungarian National Museum's National Centre of Museological Methodology and Information​.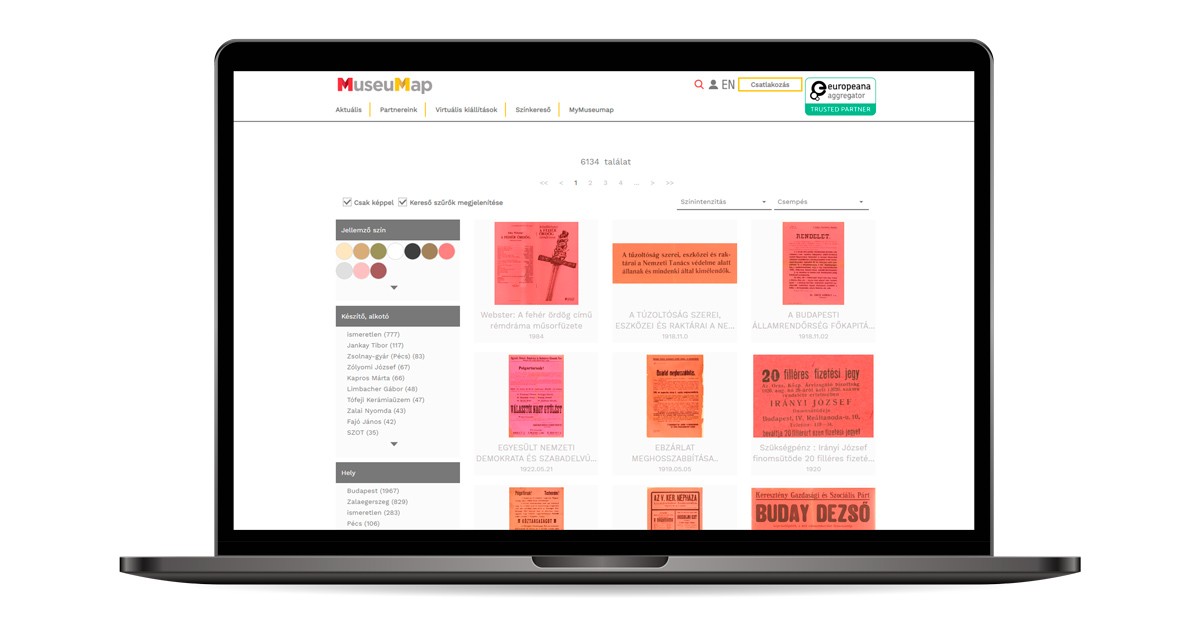 The MuseuMap portal collects the public elements of the digital database of museum institutions registered to the program and makes them available on a single interface. The Hungarian National Museum wanted to make browsing and searching the large number of digitized works of art in the database easier, so it came to Régens to develop a color-based search engine. The color-based filter supported by artificial intelligence has already been integrated into the MuseuMap portal, where it is available in a separate menu item and under the search results filter conditions.
Read the full case study!