SaaS cloud service for Gondrand
SaaS cloud service for Gondrand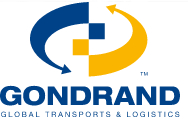 Partner:
Gondrand Kft.
Domain
Cloud services
Technologies
AWS, MySQL, Oracle, PowerBuilder
NTG Gondrand Ltd. and Régens Plc. are traditional partners with more than 20 years of collaboration. The companies have taken many steps on the path of development together regarding applications and technologies. The next step of their cooperation was the implementation of cloud services.
Challenge
After a long period of planning and evaluation, NTG Gondrand Ltd. has decided to make a technological changeover and get rid of the traditional servers in use. Therefore, Régens Plc. has been charged to provide a whole IT infrastructure and professional background for NTG Gondrand Ltd. Planning and implementation operations had to be accomplished within 2 months. The system was required to support the logistics and financial modules of Régens as well as to provide stable communication (WEBSCM) among the members of the supply chain. The goal was to create a secure, efficient environment that can be easily extended and scaled, and offers reliable, calculatable, cost-effective operation.
Solution
As a result of the planning phase, a SaaS (Software as a Service) solution was aimed to be delivered. The AWS data center and cloud service provided a stable basis for such a complex environment with high availability requirements. We made use of several services of AWS during the implementation. We tried to apply serverless technologies wherever possible: we chose S3 service for object-based storage, and oracle databases are provided as RDS (Relational Database Service). We consider the security of the environment to be the highest priority, therefore VPN connections are used to access the services. As a part of the service, Régens manages the operation of the system and provides client support as well.
Result
The cooperation between the parties became stronger during the implementation phase. The Saas solution created meets all the initial requirements. Thanks to the professional team and reliable partners of Régens, a complex service was created, which supports all the logistics processes of Gondrand. Since the implementation, the tasks and costs of the company's employees were reduced, they became more predictable, and – thanks to the VPN connection established – the environment can be securely accessed from anywhere.