Nationwide land registry system in Kosovo Land Registration Office
Nationwide land registry system in Kosovo Land Registration Office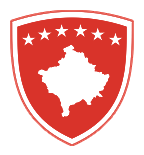 Partner:
Kosovo Land Registration Office
Domain
Custom solution
Technologies
.NET, ASP, MVC, MSSQL, IIS
As part of an international consortia project, the land cadastre system in Kosovo Land Registration Office needed major technological upgrades. The previous system had been outdated and incongruent across various offices throughout the country. A more modern, flexible system was needed in order to better manage cases and archive important information into an easily retrievable and shareable format.
Challenge
A disunified registry system led to information gaps and slow decision-making. There were no interoperability with existing IT infrastructures at national and local levels and no multi-lingual support.
Solution
After an initial survey and assessment of the current system, Régens was able to design a web-based system to meet the requirements of the Kosovo Land Registration Office. Multilevel historical views for searching and viewing cadastral data and status updates are now possible. This is a unique and revolutionary feature, resulting in greater levels of transparency for Kosovo citizens utilizing the land registry service.
Result
The system dramatically improved internal operations and communication between offices and electronic filings. The project was deemed a success by both the Kosovar government, our consortia partners and our technical team of consultants.