Régens exhibited at InnoTrans 2018 in Berlin - Régens exhibited at InnoTrans 2018 in Berlin
Régens exhibited at InnoTrans 2018 in Berlin
Our new customs clearance solution, CLARE was successfully presented on the German market at InnoTrans 2018 trade fair.
InnoTrans 2018 attracted close to 3000 exhibitors and tens of thousands of visitors, so the event was a great opportunity to present our latest customs clearance solution, CLARE on the German market.
InnoTrans is the largest international trade fair for transport technology, thus several countries were represented at the event. Just like on the dutch Transport Compleet trade fair - on which we have participated between 4-6 September 2018 -, the majority of the visitors we have talked to were concerned about the BREXIT and its impact on trade.
The conference was a great opportunity to strengthen our international relations and to establish new partnerships. According to "The future of mobility" motto of the fair future trends and technologies were presented, thus our new software solution perfectly matched with the subject and generated great interest.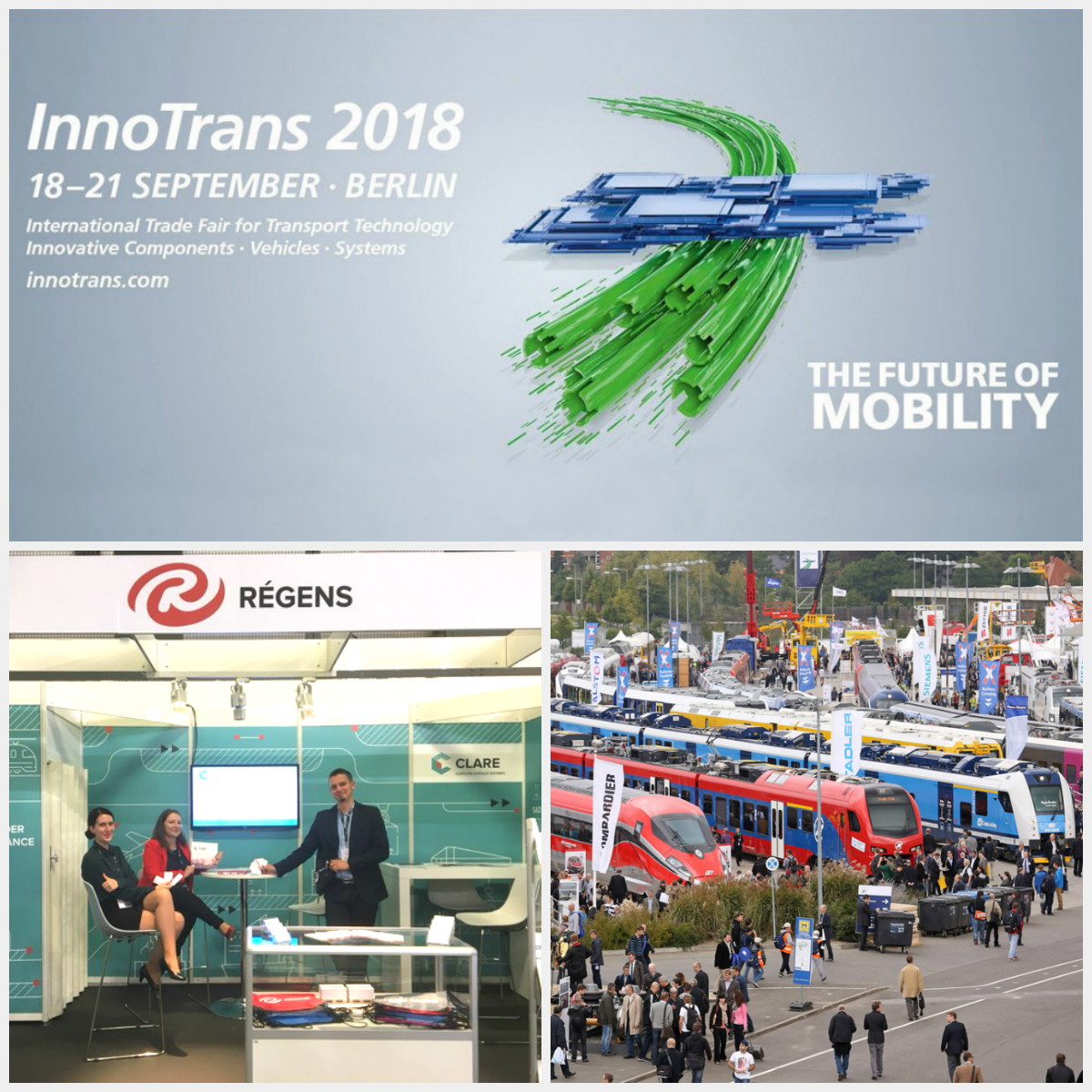 We had the chance to get to know several Hungarian companies as well, and we were delighted to see that many companies from Hungary represented themselves. At the trade fair we have acquired useful experiences and partner opportunities and we look forward to get to know even more people on the next InnoTrans exhibition in 2020.