Get acquainted with our renewed development outsourcing services
Get acquainted with our renewed development outsourcing services
Elkészült az outsourcing szolgáltatásainkhoz kapcsolódó tematikus oldalunk, ahol modern felületünkön percek alatt megadhatja fejlesztői erőforrás igényeit és egyéni ajánlatot kérhet.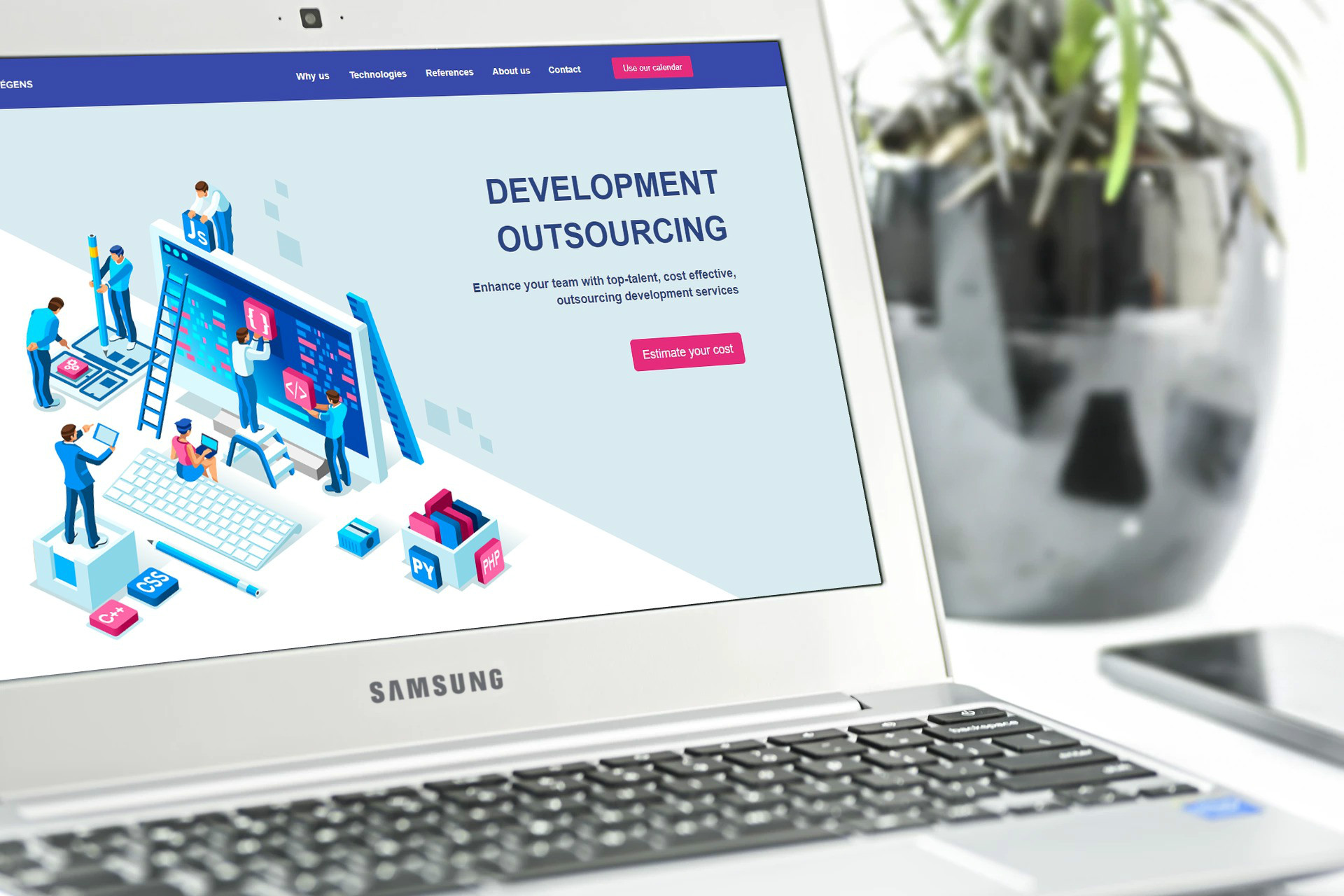 Ha a házon belüli fejlesztői és informatikai kapacitás, vagy tudás nem elegendő, ideális megoldás lehet bizonyos folyamatok teljes vagy részleges kiszervezése. Ehhez nyújtanak segítséget szoftverfejlesztési, IT és tanácsadási outsourcing szolgáltatásaink, melyeket magas minőség, rugalmasság és költséghatékonyság jellemez. Úgy dolgozunk üzleti céljainak megvalósításán, mintha az a sajátunk lenne, így biztosítjuk a lehető legjobb eredmények elérését.
Új oldalunk intuitív igényfelmérési modulján keresztül pontosan meghatározhatja, hogy milyen tevékenységre, mikor és hány emberre van szüksége. Még a kívánt programozási nyelveket is megadhatja, így biztosan olyan szakember csatlakozik majd csapatához, aki 100%-ig megfelel elvárásainak és célkitűzéseinek. Igényfelmérési modulunk mellett az oldalon többet tudhat meg outsourcing szolgáltatásaink általános folyamatáról, fejlesztőinkről és megtekintheti azokat a technológiákat is, amelyekben a legjobbak vagyunk.
Try our AI-based speech recognition application for free!
Speed ​​up your work with artificial intelligence! With the help of Alrite, you can easily create Hungarian transcriptions and video captions for dictated or previously recorded audio and video materials. The application offers the ability to store files, edit and share transcriptions and captions, and perform advanced search options.