Our unique solution for S.E.G.A Hungary
Our unique solution for S.E.G.A Hungary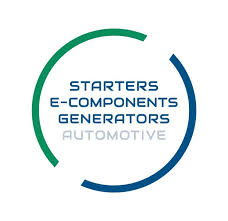 Partner:
Starters E-Components Generators Automotive Hungary Ltd.
Domain
System integration
Technologies
Oracle, PowerBuilder, SAP integration
Starters E-Components Generators Automotive Hungary Ltd. wanted a professional solution that would enable them to complete their customs clearance as quickly and efficiently as possible. That's why they decided to choose our customs clearance software, CustomRs.
Challenge
The main challenge was to keep stock inventories as low as possible. In order to achieve this, we had to minimalise the lead time of the withdrawal from the customs warehouse. As S.E.G.A is operating in just-in-time manufacturing, it was important for the multinational enterprise to immediately process the customs clearance of the supplies used in production, therefore the materials enter production faster, still informing the relevant units as soon as possible.
Solution
Immediate and automatic processing of production drawings, and giving automatic feedback of the process to SAP.
Result
After the customs clearance process, the goods are ready for production in real-time. Information of customs clearance are forwarded to SAP, where the current stock can be updated immediately.