A world where 80% of parcels are delivered by autonomous vehicles
A world where 80% of parcels are delivered by autonomous vehicles
This could be the title of a futuristic novel – but it is not. The first tests are already in progress with self-driving taxis and delivery vehicles. Let's see what the future can bring.
It is difficult to predict the future when technology is concerned, as some industries are either accelerating or stagnating. However, according to logistics companies, one thing is certain: by 2020, millions of autonomous cars will be put into circulation and there will be even more smart vehicles connected to some (IoT) network. Technology is already available in certain areas – it's enough to think about automated parking or the semi-automatic cars of Tesla.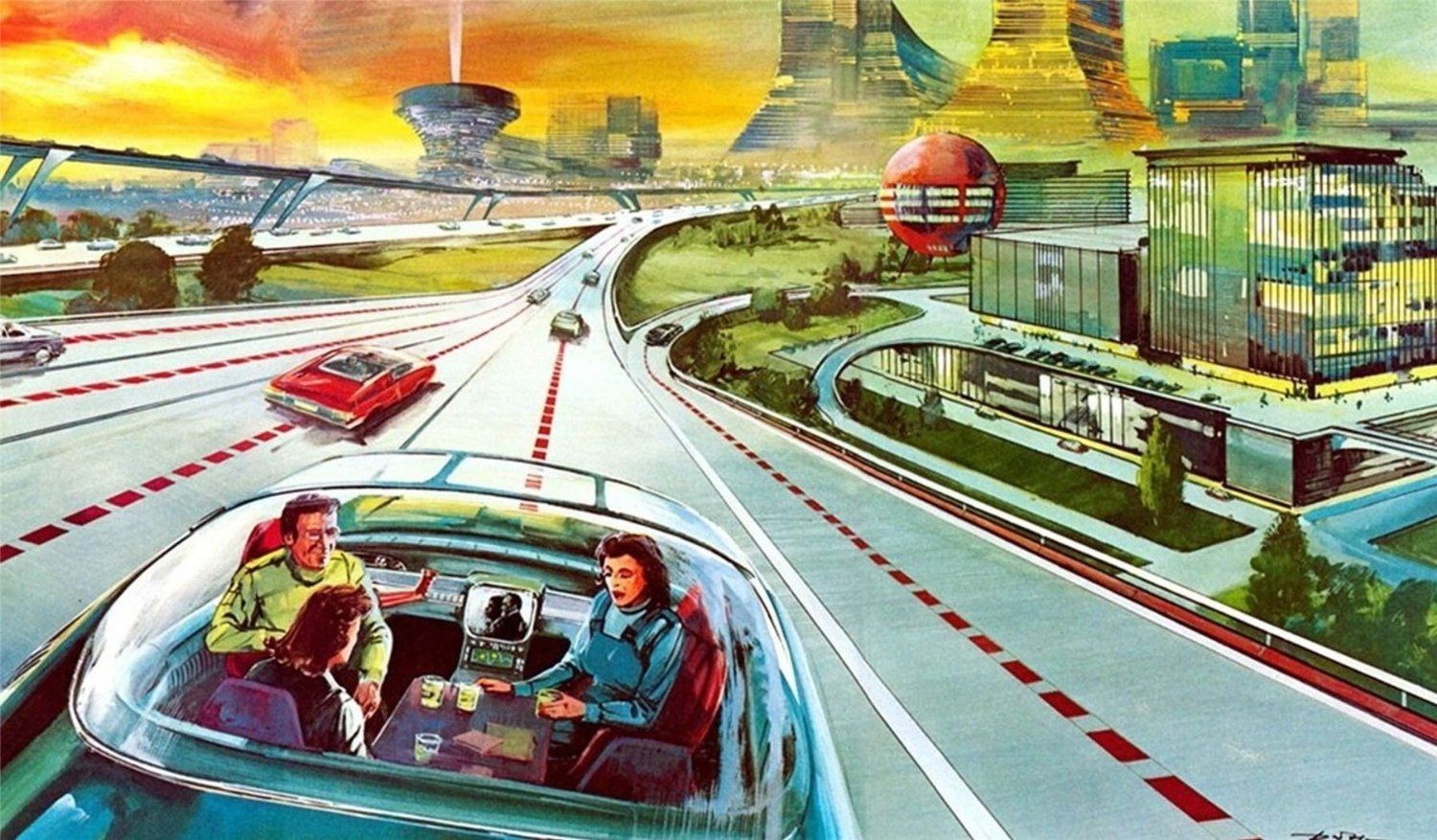 In the US, there are already some trucks on the road which, although not automated (so there is a driver sitting in them), they can take control if needed, similarly to the autopilot mode of an aircraft.
Forecasts indicate that existing technology under testing will have the greatest benefit for shipping companies. Logistics companies' CEOs hope that new, driving vehicles will allow faster, simpler and more efficient delivery, which technological innovation can bring to even more customers.
Nowadays
In the United States, there are already some areas where they have started to use autonomous vehicles when delivering certain products. For example, Domino's Pizza, which is part of a pilot program, is studying how to get the most out of the technology. Their observations cover both customer needs and the vehicles themselves to find out which aspects need to be considered if they want to use self-propelled cars during their work.
We are proud to have the German company DHL among our clients, as they are also in the frontline of innovation. According to their spokesperson, in the second half of 2018, they will be testing the new technology. For the time being, they are not yet planning to use new types of vehicles, but they are transforming existing ones: their electric trucks are equipped with new self-driving accessories.
DHL has also announced that their employees do not have to worry about losing their jobs - new autonomous vehicles will still require some workforce.
The future
Autonomous vehicles and parcel machines
According to the most optimistic assumptions (for example that of Forbes), actual self-driving and smart vehicles will arrive into transportation by 2020. The technology, complemented by parcel machines, will be able to provide a delivery model which is not only faster but also more comfortable and cost-efficient for delivery companies. The method is the following: the self-driving delivery vehicle takes the parcel to a given location, where the parcel is put into a box (a parcel "machine"), where the recipient can pick it up with a QR code that has the data of the parcel. Later, the technology can further be developed: these parcel machines can be placed into individual homes or houses, where the company can deliver the ordered goods.
With this method, you can overcome multiple problems: for example, you can simplify the delivery of packages requested for the same day, or deliver them in certain time periods. Self-guided (or even "smart") vehicles have built-in GPS and traffic monitors to avoid jams and to allow faster delivery. In addition, with these vehicles you can even deliver on Sundays that would otherwise not be allowed in countries where there are laws against working on Sundays in most areas.
Of course, there is a lot to improve when it comes to this method; the existing technologies must be improved. In addition, you should be take a lot of different factors into consideration – especially in the case of the same-day delivery – for example the proximity of the logistics center or the speed limit in the neighborhood.
It should also be noted that different logistics and delivery companies, in addition to their competitors, have to pay attention to each other's vehicles. If you are able to reach the state when you don't need a driver in the cars, it is essential that the self-driving vehicles are in communication with each other, as this will ensure accident-free and predictable traffic.
Drone delivery
As we have already mentioned in a previous article, drones will have a great impact on delivery.
In highly urbanised areas, there will probably be regulations concerning drone use, but according to predictions (and our hopes) drones will dominate rural areas.
The big advantage of drones compared to self-driving cars and other land vehicles is that by floating around in the air they can see the whole area through a camera. This way they can even make suggestions to the customers concerning what kinds of products they will need in the future. Amazon as already filed a patent about this idea, so maybe online shopping will become this simple in the future.
In addition, drones proved to be extremely cost-effective: drone delivery costs a bit more than "traditional" delivery, but it is more worth it, as customers are willing to pay more for faster delivery.
However, those who want to use a drone for delivery have to face a problem: although drones are large and relatively stable, unfortunately they cannot lift parcels heavier than 5 kg. This means that only a small percentage of packets can be delivered – the remaining ones should be left to traditional methods.
Automation is key
As we can see from the examples above, automation is the most important tool for parcel delivery. Big data, artificial intelligence and IoT allow solutions that you would never have dreamed of before.
What do you think, will a self-driving car deliver your pizza in 2020?
Try our AI-based speech recognition application for free!
Speed ​​up your work with artificial intelligence! With the help of Alrite, you can easily create Hungarian transcriptions and video captions for dictated or previously recorded audio and video materials. The application offers the ability to store files, edit and share transcriptions and captions, and perform advanced search options.