9 Reasons Why CTOs Should Consider Using Citrix for Virtual Desktop Solutions
9 Reasons Why CTOs Should Consider Using Citrix for Virtual Desktop Solutions
Virtual desktop solutions have become a necessity for businesses today, to keep up with the rapidly advancing technology. Today's CTOS are looking for a solution that can help them manage their desktop environment with more ease and security. They need to ensure that their employees can access their work from anywhere, anytime, with any device.
Enter Citrix, a leader in virtualization solutions. Citrix provides a complete solution to CTO's desktop environments, not only allowing access to their desktops from any device or location, but also giving complete control over the desktops. Virtual desktops provided by Citrix give a complete separation between the operating system and applications, allowing for increased security and easier application management.
CTOs need to adopt virtual desktop solutions in order to keep up with the ever-changing technology. Citrix provides a user-friendly and cost-effective solution that meets and exceeds all the requirements necessary to keep the business environment running smoothly.
Here are the 9 Reasons Why CTOs Should Consider Using Citrix for Virtual Desktop Solutions:
Compatibility with various devices
Security Features
Centralised Management
User Experience
Cost-Effective Solution
24/7 Technical Support
Customizable Options
Integration with Cloud-Based Services
Versatile User Authentication
1. Compatibility with various devices
Virtual desktop solutions require compatibility with different devices, operating systems, and software, making it necessary for CTO's to choose a platform that seamlessly supports these features. Fortunately, Citrix is one such platform, as it allows users to access their virtual desktops from anywhere, on any device. Whether you're using a laptop, tablet, or smartphone, Citrix can provide the same desktop experience across the board.
Additionally, Citrix provides compatibility with different operating systems, including Windows, Linux, and Mac. This means that employees can use their preferred devices without worrying about compatibility issues. With Citrix, they'll be able to access their virtual desktops just as easily as they would on their workstations. Citrix's multiple device support makes it easy for CTOs to enable employees to work securely on their own devices with a virtual desktop. This feature enables all the necessary applications and software to work within a controlled environment that is hosted and managed by Citrix.
2. Security Features
In today's world, data security is of utmost importance. Businesses are always on the lookout for solutions that ensure that their data is well-protected. The security features that come with Citrix Virtual Desktop Solutions are top-notch.
The virtual firewall is one of the most important features of Citrix. It is designed to protect the virtual infrastructure from attacks and unauthorised access. It audits all the network traffic, determining which packets are allowed to enter and which are to be blocked. This also ensures that there is no unauthorised access to the virtual desktop.
Another key feature is encrypted communication. Any data transmitted between the client and the server is encrypted to protect it from eavesdropping. This feature makes sure that there is no data leak during transmission.
Citrix's automatic updates and backups are a blessing in disguise. By managing backups and updates centrally, Citrix saves time and effort that would otherwise be required to update each virtual desktop individually. The saves the company a lot of money and time.
All of these features make Citrix an ideal solution for businesses, especially for CTOs who handle important data. The security features ensure that there is no threat to the virtual desktop infrastructure. Businesses can rest assured that their sensitive data will be safe and secure in Citrix's hands.
3. Centralised Management
One of the top benefits of using Citrix for virtual desktop solutions is centralised management. CTOs can enjoy easier desktop management by reducing hardware expenses and having better application control and monitoring.
With Citrix, you can create and deploy desktop images at a centralised location. This eliminates the need to install software applications, updates and patches on each computer. The administrator can configure, monitor and manage user access centrally. This setup reduces administrative overhead and complexity.
Furthermore, the centralised management of Citrix allows the CTOs to save on hardware expenses. The virtual desktop infrastructure requires less storage, processing power and memory compared to traditional desktops. This ultimately results in more savings by prolonging hardware refresh cycles.
With Citrix virtual desktop solutions, you also have better application control and monitoring. The administrator can restrict user access to specific applications or set up delivery groups for different user sections. This ensures that the organisation's applications and data are secure and easily accessible.
In summary, the centralised management flexibility of Citrix virtual desktop solutions offers CTOs not only easier desktop management but also reduced hardware expenses and better application control.
4. User Experience
As a CTOs, you need a virtual desktop solution that not only streamlines your operations but also provides an optimal user experience. If you are looking for smooth and consistent performance, improved productivity, and collaboration opportunities, Citrix is the answer.
Citrix virtual desktops are designed to deliver a responsive, high-definition experience across all devices and locations. With Citrix, your employees can access their desktop from anywhere, on any device, without any performance degradation. This translates into a more flexible and productive workforce, which in turn, improves your bottom line.
Moreover, Citrix provides collaboration opportunities. With Citrix's easy file-sharing features, your employees can work together more efficiently, streamlining workflows and keeping everyone on the same page. Whether it's collaborating on projects, sharing ideas or reviewing documents, Citrix makes working with colleagues a breeze.
Citrix's virtual desktop infrastructure also provides leading-edge security to protect your sensitive data. The secure environment includes encrypted communications, automatic updates, backups, and virtual firewalls, reducing your risk of breaches and keeping your data safe from cyber-attacks.
In short, Citrix provides an optimal user experience that increases your productivity, collaboration opportunities, and security of your data, all at the same time. So if you're serious about taking your operations to the next level, a Citrix solution is the way to go.
5. Cost-Effective Solution
Citrix offers a range of cost-effective virtual desktop solutions that can benefit CTOs in multiple ways. By choosing Citrix for virtual desktop solutions, companies can experience reduced operational costs, predictable IT budget, and shorter ROI periods.
With Citrix, you can reduce operational costs by minimizing the need for hardware and software purchases. The virtual desktop solutions can be accessed from anywhere, using different devices, which eliminates the need for hardware expenses. By centralizing desktop management, Citrix eliminates the need for setting up and maintaining desktops throughout the organization. The organization can also limit the need for expensive server and data storage devices.
Citrix can provide a predictable IT budget by offering flexible payment options. With a pay-as-you-go plan, you can eliminate the long-term commitment and make decisions based on your budget. You can also choose a plan that best suits the needs of your organization, thus making it easy to predict future expenses.
With Citrix, the ROI period is shorter, thanks to improved productivity and efficiency. Citrix offers a range of features that can help increase productivity, including seamless collaboration opportunities. The virtual desktop solutions offer a smooth and consistent performance that eliminates the need for continuous upgrades, thus shortening the ROI period.
In conclusion, CTOs can benefit from Citrix's cost-effective virtual desktop solutions. With reduced operational costs, predictable IT budget, and shorter ROI periods, Citrix is an ideal choice for any organization looking to improve efficiency and productivity.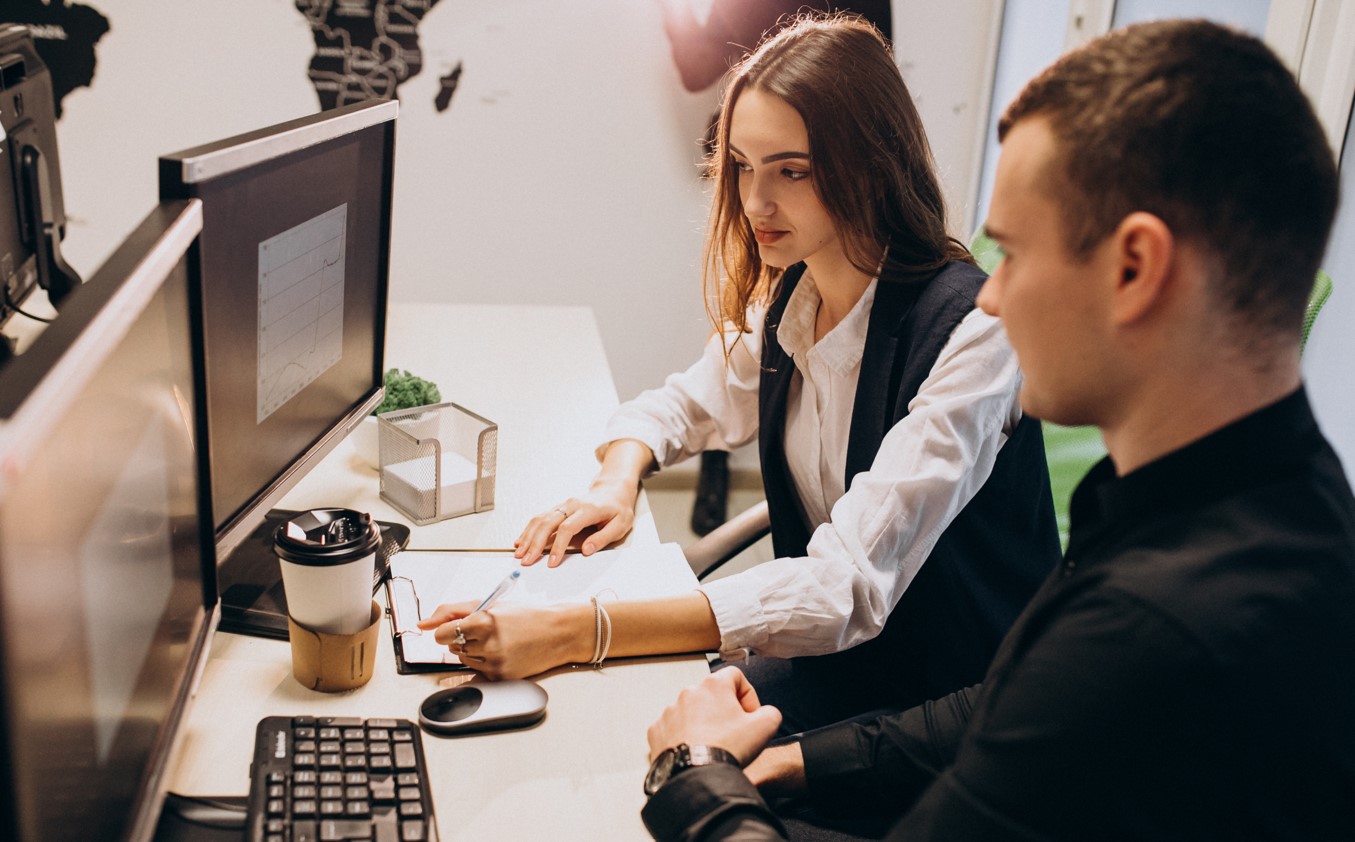 6. 24/7 Technical Support
When implementing a new technology solution, having reliable technical support is essential. With Citrix, CTOs can enjoy around-the-clock support and training options. Whether it's a minor issue or something more complex, Citrix offers their expertise to help ensure a smooth and uninterrupted operation.
The support options are flexible and can be tailored to CTO's specific needs. Citrix's expert help can be accessed at any time, with free training and support available to help users get the most out of their virtual desktop solution.
With these offerings, CTOs can rest easy knowing they have a dependable partner to assist with any issues that arise
7. Customizable Options
When it comes to virtual desktop solutions, customizability is key. With Citrix, CTOs can enjoy a host of personalized settings that cater to their specific business needs. Flexible configurations allow for adjustments to be made on the fly, ensuring that users get the most out of their virtual desktop experience.
Citrix also provides tailored solutions for those who require a more bespoke configuration. This level of flexibility means that businesses can enjoy a virtual desktop setup that meets their exact requirements. Say goodbye to the constraints of traditional hardware and embrace the freedom of a fully optimized virtual desktop experience.
But don't take our word for it - try it out for yourself. Citrix's customizability is sure to make your virtual desktop experience a breeze.
8. Integration with Cloud-Based Services
In today's digital age, cloud-based services are becoming increasingly popular, and Citrix is no exception. Citrix offers seamless cloud integration, allowing for easy access to desktops from any location. Additionally, with the option of hybrid cloud, users can enjoy the benefits of both on-premises and cloud-based services. This allows for greater flexibility and scalability while providing a cost-effective solution. Furthermore, Citrix offers scalable cloud solutions, which means that they can grow with your business, ensuring that the solution is always relevant and up to date. So whether you need a fully cloud-based solution or a hybrid option, Citrix has you covered.
9. Versatile User Authentication
When it comes to user authentication, Citrix offers versatile options to ensure secure access to virtual desktops. Single sign-on (SSO) is available for users to log in just once and be authenticated across different applications.
For highly sensitive information, multi-factor authentication goes beyond a simple username and password combination. This process uses a combination of credentials, such as a passphrase and biometric authentication, to verify a user's identity.
Finally, federated identity management allows for a user's identity to be stored and recognized across different systems and organizations. This simplifies the login process and ensures that users are only accessing resources they are authorized to view.
Overall, Citrix's versatile user authentication options provide a layer of security that is essential in virtual desktop solutions.

To sum up, Citrix is an excellent virtual desktop solution for CTOs because of its compatibility with various devices, advanced security features, centralized management, improved user experience, cost-effectiveness, customizable options, cloud integration, versatile user authentication, and 24/7 technical support. The ability to access the virtual desktop from anywhere and the collaboration opportunities provided by Citrix makes it even more valuable. CTOs should definitely consider using Citrix for virtual desktop solutions as it provides a plethora of benefits for improving their workspace. With Citrix, CTOs can expect reduced hardware expenses, easier desktop management, and improved productivity. The customizable options available with Citrix enables them to tailor solutions that meet their specific requirements.
Therefore, our recommendation is to try Citrix for virtual desktop solutions and experience the convenience and efficiency it brings to the table. With 24/7 technical support, predictable IT budgets, and shorter ROI period, Citrix is an excellent investment that will take CTOS to new heights.