Back
"Új lehetőségek EU forrásokkal": részt vettünk az MFK akkreditált képzési programján
Oops... something went wrong
the page you are looking for doesn't seem to exist.
Show the default content
Go back to the homepage
"Új lehetőségek EU forrásokkal": részt vettünk az MFK akkreditált képzési programján
2018.március 5-7-én részt vettünk az MFK "Új lehetőségek EU forrásokkal" című akkreditált képzési programján is, melyen 11 uniós program, valamint a projektmenedzsment és projektfejlesztés rejtelmeibe nyerhettünk betekintést.
Az MFK képzésére való jelentkezésünk fő mozgatórugója az volt, hogy a K+F projektjeinkbe további EU-s forrásokat tudjunk bevonni. Célunk volt, hogy minél jobban megismerhessük a pályázati rendszer felépítését és összetett követelményrendszerét, és az itt szerzett tudást a jövőben benyújtandó pályázataink során kamatoztatni tudjuk.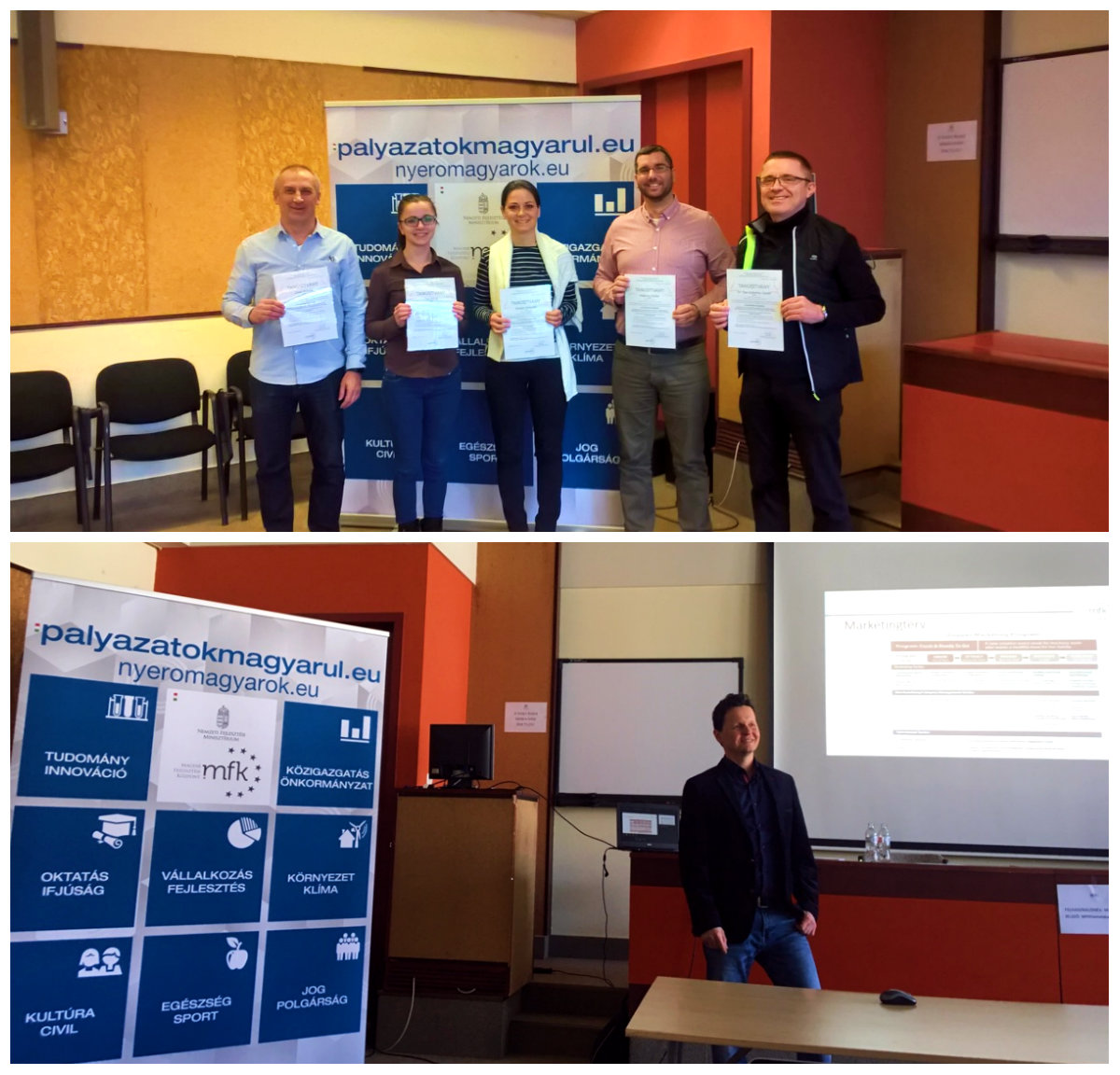 A három napos képzés folyamán egyrészt átfogó képet kaptunk a közvetlen támogatású uniós pályázati lehetőségekről és azok követelményrendszeréről, másrészt közvetlenül hasznosítható módszertant, útmutatót kaptunk a konzorciális partnerré válás praktikáiról. A képzés legfontosabb és leghasznosabb része talán az volt, hogy részletes gyakorlati példákon keresztül kaptunk információt arról, hogy milyen ismérvei vannak egy sikerre esélyes projekt ötletnek, és mire kell különösen odafigyelni egy támogatásra esélyes konzorciumi tagság eléréséhez.