Cyber security and data protection is more important than ever
Today, all companies have virus protection, but not all of them have the most effective. Adapt where necessary.
If you feel that you need to change your operations to adapt, don't be afraid to take action. Attacks in the IT sector are increasingly complex, and the number of attacks is growing daily, so it is important to have the right anti-virus software in place. In some cases, change is inevitable in order to build the right protection, including cyber security and data protection.
---
Régens' IT network security includes high-level data protection and cyber security for your business. We provide a professional protection solution to prevent cyber-attacks and data loss. We use our artificial intelligence-based tools to make your organization, whether it's an SME or a multinational corporation, more secure.
We have obtained IASME Certification to ensure the highest possible level of compliance with cybersecurity standards.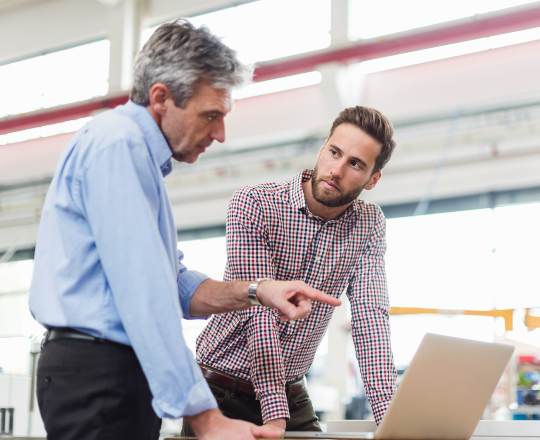 Why do we must pay higher attention to our business' cyber security?
Complex and increasingly sophisticated forms of attack are much more widespread than before, which makes it generally harder to keep your IT network security on the desired level without the help of professionals.
Commonly used rules-based antivirus tools are no longer a complete security solution. Not only because criminals are nowadays typically able to carry out file-free attacks using operating system tools, known as polymorphic attacks, but also because the virus itself can create new versions of itself while retaining its original functionality.
Thus, signature-based scans of virus scanners fail at this point, since many virus scanners no longer detect changes in functionality, so the virus continues to perform background activities with the attacker's remote machine while retaining its legitimate functionality. This is why it is said that endpoint protection alone is no longer enough these days to maintain your cyber security, as it provides too static of a solution.
We help you assess your vulnerability!
AI-based solution to increase data protection & IT network security
The solution may be anomaly detection that tracks background activities. Where movements and callouts, which are incompatible with proper operation, are flagged independently of the application.
In order to put more emphasis on the solution, let's take an example:
Consider a company employee who has been downloading files required for his work from a predefined website for three years. For three years, the same operation is detected by the anomaly detection system, but one day, while the downloaded file is running, a background activity is being built up, such as an IP address connection to a remote computer. The correct operation, which has been the same for three years, suddenly changes, suggesting that the attacker has spoofed a website that was previously believed to be a secure source.
This and many other non-standard activities can be detected by state-of-the-art cyber security systems.
Track malicious activity and critical security updates on employee devices with a central antivirus tool. You can also configure options to disable external peripheral devices, application, and data protection.
It's our IT network security team's duty to assure your cyber security
Although traditional antivirus solutions still help against many malwares, but we have to admit that this is less true for ransomware. Today, small, and medium-sized businesses are also victims of attacks that simple anti-virus software cannot protect against. 
We can tell you that we have tested several software and found what we are currently using and can confidently recommend to our customers to increase the cyber security, data protection, and the overall IT network security of their company.
In addition to using an antivirus, you should monitor the disconnection of any devices or services that you are not using. Any obsolete or unused services may pose a security risk.
We should also look at our own environment from an attacker's perspective. These observations can be passive, where the attacker does not let us know that we are being targeted and profiles us from open source data, or active, where we are being scanned or attacked.
In both cases, the first and most important step of protection is manual scanning of public and private services, followed by automated vulnerability scanning. It is important to examine both aspects of the environments and the services on them, because each scan complements or reinforces the other in terms of vulnerability.
The experts of Régens' IT network security team will automatically take these steps, taking care of your organization's cyber security and data protection. This is a win-win situation for your business, since these issues are constantly being dealt with on the highest level, so you'll have more energy and time focusing on aspects of your company which are of paramount importance to you.