"...Google's homepage went offline for a short period of time in 2013, causing a 40% drop in overall internet traffic. The company lost more than half a million dollars in advertising revenue in just five minutes."
---
Is it difficult getting away from the workplace outside working hours and running the systems you already have interferes with your personal life?
Our 24/7 IT helpdesk provides a solution for this and similar issues as well. It doesn't matter if your system operates in PaaS, IaaS, or SaaS environments, maybe even mixed, our classified IT experts will take care of it.
We have many years of experience in dealing with after-hours problems to ensure efficient, uninterrupted operations for our customers. This allows you to focus more effectively on the core work and rest undisturbed for the next working day.
The advantages of our 24/7 IT helpdesk service
We offer our 24/7 permanent IT helpdesk services to customers who are working continuously, even overnight, and where an overnight outage can cause serious financial loss. This can affect the partner's availability, for example if a web shop, custom-built application or web application goes down.
Of course, these outages can occur during non-critical periods, but we believe it is better to have a stable system monitoring set up in advance, which will save our partner money in the long run.
A closer look at the systems in use reveals the concept of availability. The level of availability determines how much downtime the system(s) can deliver the intended function 365 days a year. The level of availability should be the same for all environments: SaaS, PaaS, and IaaS too.
These values are nowadays generally >98% but typically around 99.5-99.9%. This is where the analysis comes into play, to determine the annual outage that our company's services are suffering. Knowing this, the availability value can be easily determined.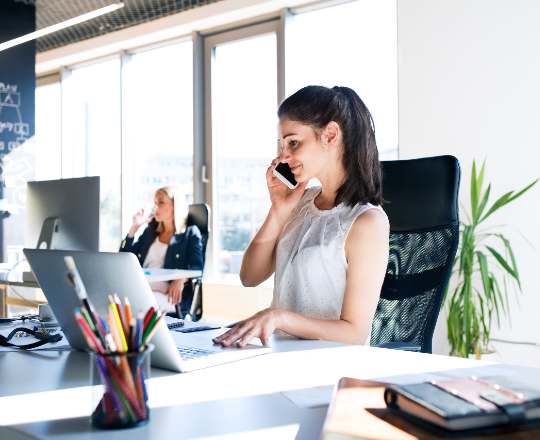 For non-critical systems, for example, 99.5% is ~43.8 hours, which is nearly two days, but for critical systems, 99.999% is ~5 minutes of downtime per year. In extreme over-insured cases we are talking about milliseconds of downtime.
When operating critical systems, it is worth extending this availability with our on-call service. With us, it is available in several service packages, either after working hours, midweek or even on weekends.
We can provide our customers with the quality of system monitoring they need. We are flexible to our partners' habits and uniqueness, so we can also offer fully customized service.
The availability of our service can be adapted to cover periods that are important for business continuity. We can also provide a full 24-hour on-call IT helpdesk service, 365 days a year, seven days a week.
Contact Us
5 reasons why website uptime monitoring is important for your business
We know from experience that many online businesses and website owners spend a lot of time and money on online marketing and conversions. However, sometimes teams lose sight of one of the most fundamental aspects: website uptime.
Teams forget about the impact of downtime and neglect to monitor their website uptime. Moreover, not all SaaS, IaaS, or PaaS providers monitor these outages neither. As a result, when a website goes down the downtime goes unnoticed but still impacts visitors and potential customers.
Let's see why uptime monitoring is important:
1. Website downtime means lost revenue
As an online business, you don't want to lose revenue if your website goes down. If your website is down, chances are high that visitors will simply go to your competitor. As a result, you lose revenue, conversions and leads. To prevent attrition due to downtime, you need to constantly monitor your site's uptime statistics.
2. Leads to visitor dissatisfaction
No one likes a slow-performing or simply underperforming website. In the event of downtime, some loyal customers will wait and try again later, but often they simply move on to a competitor
9% of visitors to a downed site never return to the site.
You might think that 9% is not so bad, but these dropouts usually happen during peak times. Of course, planned maintenance also causes downtime, but planned downtime occurs during slow periods when there are fewer visitors to the site. This problem can be easily avoided with a 24/7 IT helpdesk monitoring your website or other IT systems (whether they are in an IaaS, SaaS, or PaaS environment).
3. Reputational damage
Online presence has an impact on the offline world. Outages affect how website visitors view not only the website, but all other aspects of the brand online and offline. Downtime can erode users' trust in a brand and even affect how users view a brand's products online and offline.
The Wells Fargo outage in February 2019 caused panic when users were unable to access their accounts. Clients naturally took to Twitter with their thoughts, further damaging brand perception and user trust.
4. Detect hackers faster
DDoS (Distributed Denial of Service), man-in-the-middle attacks, DNS spoofing and DNS poisoning are all methods used by attackers. Hackers attempt to shut down a website, redirect users (usually to a malicious site) or extract and insert data into the relationship between a company and its users. How long would it take to find out? How many users were affected before you noticed?
An experienced IT service provider such as Régens is prepared for this and similar cases. As soon as you call our IT helpdesk for assistance, we're on the spot to fix the problem. Of course, as mentioned above, these problems can also be avoided by using our 24/7 IT system management service, for example, in all environments: SaaS, IaaS, PaaS.
5. Website availability and search engine ranking
We don't think about it much, but downtime is an important factor for most search engines. Google, for example, constantly scans websites and checks their content, page speed and availability. Of course, even Google knows that downtime is inevitable, but frequent or prolonged downtime does come at a cost in terms of SEO (search engine optimization).