What Régens portal solutions can do for you in 6 different business domains
What Régens portal solutions can do for you in 6 different business domains
What is the difference between a website and a portal solution? And what advantages has a portal in different fields, from event management to financial services?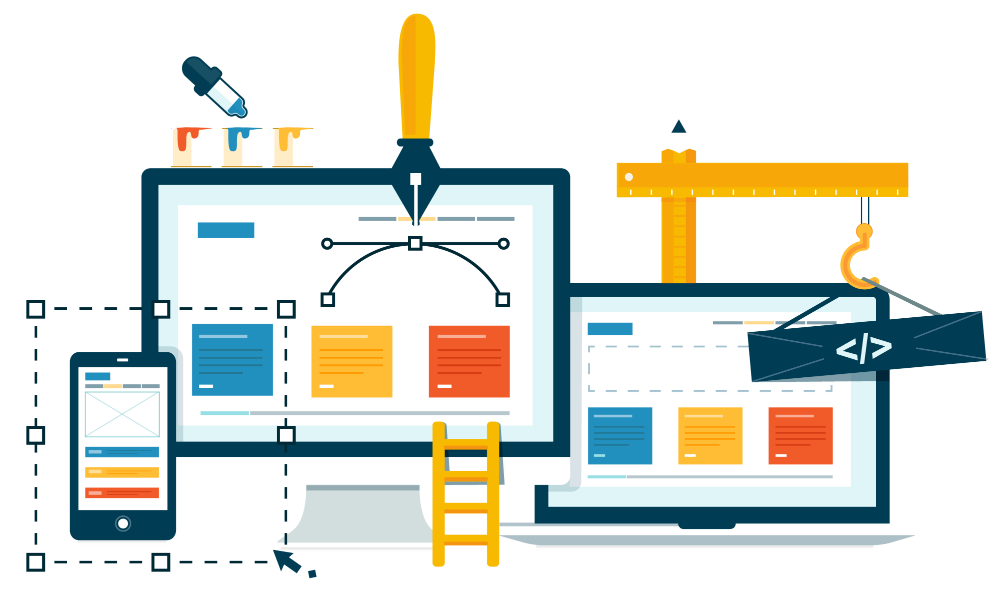 Most of the time people are misguided by the word: portal solution. They often refer to a single website that - let's admit it - is nothing new today. It would be a challenge to find one single company that doesn't own a website, or at least a Facebook profile that shows its customers the main contact information. But, portal solutions are something way different. Imagine a complex website that lets your customers interact with your company, lets them engage with you through an online platform and leverage all the values of the data that comes from the information they provided and the info you have in your own system.
Portal solutions can give you a great business advantage in all kinds of domains. They gift you with the possibilities of providing new online services, cutting all the human resources you dedicated for managing customer support and gaining new platforms for communication with your customers engaging them deeply to your company.
Let's see exactly what you can win in your specific domain with a modern portal solution.
Doing business in customer support?
The main challenge in customer support is to serve the customers' need for 24/7 access to support, information and service. To maintain a team that can meet these requirements can cost a fortune, especially if you have customers speaking different languages in different time zones. What's more, providing customer support through the phone has its disadvantages. It slows the flow of reviewing and delivering customer services that effectively resolve the issues, which tend to make your clients unsatisfied.
By using a portal solution your clients can get better, real-time service via self service. They can access support updates, frequently asked questions and answers, video guides etc. Even a built in chatbot can help you improve efficiency of support resources and reduce the time to resolution. The perfect customer support, all without the help of real human coworkers behind the customer support desk.
However, if there's an issue that the accessible information cannot solve, you may provide for your client the opportunity to start a conversation online with your colleagues of course. In this case the portal solution gives you the possibility to automatically collect these unanswered questions and suggest you to update the information on your portal in order to avoid people asking the same questions later on.
Don't forget: a happy customer is always a returning customer.
Involved in events and their management?
Operating a business that manages different events can cause a huge administration burden for the company - at least without a modern portal solution. Registering the attendees manually, keeping track of the events' statuses, managing the equipment for the events, or taking care of the financial part of the administration (e.g. billing) are all very time consuming and need dedicated human resources to maintain at a professional level.
With a smart portal solution on the other hand you can automatize most of the processes related to event management. Your target audience can register online for the events, see real-time how full their event of interest is, and even pay right away by credit card receiving afterwards automatically generated invoices. Automated event registration and payment processes improve satisfaction for your customers and increase efficiency for your business. And of course, no human interaction is needed from your company's side, which lets you save resources and thus, a lot of money.
Providing online shopping services?
Most of the webshop engines try to comply with the requirements set for portal solutions, yet portal solutions give you so much more. A webshop engine normally covers the administration related to your company, but doesn't have a built-in solution for clients requiring information about their orders. Serving client questions manually can result in huge administration costs, and by not providing these information online, real-time for your customers, you may end up losing market to your competitors.
If you decide for a portal solution, you can have a client portal, where all the information you have about a specific order is easily accessible for the client as well. No need for phone calls, manually sent emails. All notifications can be automatized and by managing the administration for online orders on your company's side, you are already done with the hard work. All the information your administration results in is a valuable and welcomed information on the client's side. The automatically provided and accessible information helps you improve customer service and reduce inbound call volume.
Already convinced? Let us give you an offer for a portal solution that solves all your challenges!
Facing the challenges of product warranty management?
As a manufacturer you must be prepared for unlikely events like the challenges of product warranty management. Unfortunately every now and then a product gets working issues and if you want to keep your customers you have to provide a quick and well-managed procedure for handling warranties. Most of the time you will meet frustrated customers who are looking for immediate answers and don't have the patience to receive information at the end of a long and complicated customer service process that includes finding the right customer-product link, processing the warranty card manually, finding the right service point, and executing all the other steps needed for handing a working product back to the customer eventually.
With a smart portal solution you can instantly have a faster and more organized process for managing product warranties. Even your customers can complete the biggest part of the warranty management themselves. By using a portal solution your customers can apply for a warranty check online, and the portal can check whether the mentioned product is entitled for the procedure. If yes, as an online service you can provide an easy-to-use and location-based map showing the services points closest to your customer. The service point receiving all information automatically about the product can easily complete the repairing tasks as the final part of a digitalized warranty management process.
Leading an association with several members?
Being the head of an association with several members you may think you always have to decide whether to have a website with only basic information about the group of departments or companies that need no update or to manage the data updating yourself. Either way it is more than possible that the online presence of your association will be constantly out of date displaying old information about already irrelevant issues, or you are consuming a huge amount of human effort for managing the content at a professional level.
A portal solution on the other hand gives you the possibility to dedicate content administration accounts for each of your members to keep their own information up to date. This way your member departments or companies are provided self serve capabilities they can access 24/7 and you can be sure about data accuracy on also the long run. With specific user permissions you can continue controlling the content administration process (e.g. by implementing an approval method) and keep the look-and-feel of your portal solution, yet the providing of accurate content is not your burden anymore. Besides a portal solution can provide even member-specific, attractive e-services for the visitors resulting in more attention for your association's cause and popularity for its online presence.
Still not convinced? Give us a chance to tell you more in person! Contact us for more information.
Providing financial services?
Even if your not exactly working in the banking sector, for any kind of financial services you provide, you must be prepared for the 21st century's people. Providing your services only in person in customer offices around the city nowadays cannot be efficient enough, even if you are doing a great job at managing and operating these offices. Customers tend to be frustrated when waiting in line and that challenges even your best employees hired for customer service. Bad reputation can easily grow from services only available in person, and from the personal administration obligations in general.
By implementing an online portal solution you have the opportunity to keep pace with nowadays' e-banking services and stay ahead of your competitors. A portal solution can serve your clients with the overall online management of their finance, ordering new services with one single click, and - by built-in responsive design - with accessing all important information about their financials via mobile as well. Thus your customers can avoid waiting in line and get everything done easily, from the safe of their home. That alone improves your customer's satisfaction and still, a portal solution gives you so much more. From the information provided by your clients, a portal solution can automatically generate reports useful in decision making for the future. You can see real-time what services your customers prefer, what services they don't show interest in, and you can build your business strategy based on real user needs.
Did not find your domain of work?
We are convinced that there are no business domains in the world that a modern portal solution cannot hold advantages for. Built-in e-services, automated online processes and the possibility of accessing real-time information are pros that can work for any company aiming for a market advance and continual business growth.
If your domain is different from the above mentioned ones, let us learn more about your business. Our IT consultants would be happy to assess your current processes and advise you a unique portal solution that can automatize most of your manually managed procedures and improve them with state-of-the-art services as well.
Convinced? Let us give you an offer for a portal solution that solves all your challenges!
Source: The Portal Connector
Try our AI-based speech recognition application for free!
Speed ​​up your work with artificial intelligence! With the help of Alrite, you can easily create Hungarian transcriptions and video captions for dictated or previously recorded audio and video materials. The application offers the ability to store files, edit and share transcriptions and captions, and perform advanced search options.