Win tickets to Transport Logistic 2019!
Win tickets to Transport Logistic 2019!
Vegyen részt velünk a 2019. június 4-től 7-ig megrendezésre kerülő Transport Logistic kiállításon!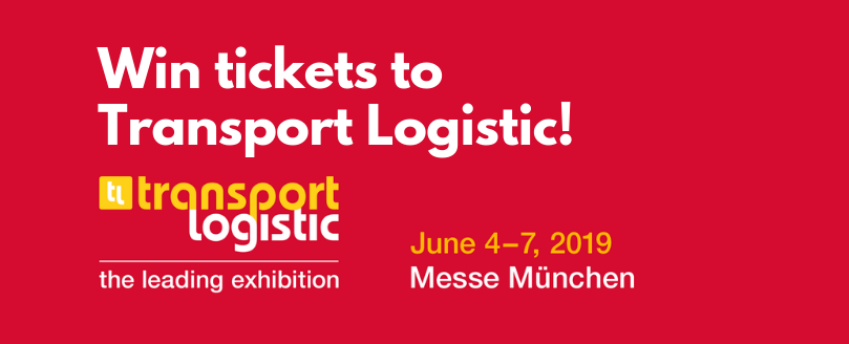 A Transport Logistic 2019 eseményen az A4.110-es standon találkozhat velünk kiállítóként, ahol bemutatjuk az európai vámkezelés megkönnyítésére megalkotott CLARE szoftvermegoldásunkat. Standunkon részletesebben megismerheti további digitális megoldásainkat és szolgáltatásainkat is, mint a logisztikai területen szerzett szakértelmünkre alapozott egyedi szoftverfejlesztés, rendszerintegráció, outsourcing és mesterséges intelligencia megoldások.
Szívesen találkoznánk a müncheni eseményen meglévő és leendő ügyfeleinkkel, partnereinkkel személyesen, ezért egy nyereményjátékot hirdetünk meg az eseményre szóló belépőjegyek kisorsolásával.
Hogyan vehet részt?
A nyereményjátékban való részvételhez töltse ki rövid kérdőívünket!
A játékban öt nyertest sorsolunk ki véletlenszerűen, akik nyereménye fejenként 4 db napijegy lesz. Ha a szerencsés nyertes a kiállítás mind a 4 napján részt kíván venni, a jegyeket saját nevére beváltva megteheti azt. A nyertes meg is oszthatja nyereményét, így például ketten is ellátogathatnak az eseményre két napra.
Sorsolás dátuma: 2019. május 20. (A kitöltéseket 2019.05.19. 24:00-ig áll módunkban fogadni.)
A nyertesek nevét a weboldalunkon (www.regens.com) publikáljuk, és a megadott emailes elérhetőségén keresztül értesítjük 2019. május 20-án.
További információért olvassa el a nyereményjáték játékszabályzatát.
Sok szerencsét kívánunk!
_
Try our AI-based speech recognition application for free!
Speed ​​up your work with artificial intelligence! With the help of Alrite, you can easily create Hungarian transcriptions and video captions for dictated or previously recorded audio and video materials. The application offers the ability to store files, edit and share transcriptions and captions, and perform advanced search options.