A logisztika és az Ipar 4.0 lehetőségeit vizsgáltuk az MLBKT Kongresszuson tartott előadásunkon
A logisztika és az Ipar 4.0 lehetőségeit vizsgáltuk az MLBKT Kongresszuson tartott előadásunkon
A Magyar Logisztikai, Beszerzési és Készletezési Társaság (MLBKT) idén 26. alkalommal rendezte meg a szokásos éves kongresszusát november 14. és 16. között Siófokon, melyen a Gondrand Kft-vel közösen előadást tartottunk.
A Logisztika 4.0 kihívásaira és az összekapcsolt ellátási láncokban rejlő lehetőségekre kihegyezett három napos eseményen több mint 100 szakmájában kiemelkedő előadóval, és mintegy 25 kiállító standjával találkozhattak a helyszínre látogatók.
A kongresszus témája, ahogy eddig minden évben, most is igazodott a felgyorsult világ változásaihoz: az Ipar 4.0 logisztikára gyakorolt hatásait és az ellátási láncok összekapcsolási lehetőségeit vizsgálta.
A modern ellátási rendszerek szekcióban az Ipar 4.0 informatikával szemben támasztott követelményekről és ezek logisztikai felhasználásáról Varga Tamás, cégünk CTO-ja és Horváth Péter, a Gondrand Kft. ügyvezető igazgatója tartott közös előadást november 15-én.
Az előadás a következő kérdésekkel foglalkozott:
Milyen követelményeket támaszt az Ipar 4.0 a logisztika felé?
Hogyan változtatja meg ez a szemlélet a logisztika szervezését?
Melyek az Ipar 4.0 követelményei az informatika felé?
Hogyan jelentkezik az informatika fejlődése ez az ellátási láncban?
Milyen új megvalósítási formák jönnek létre?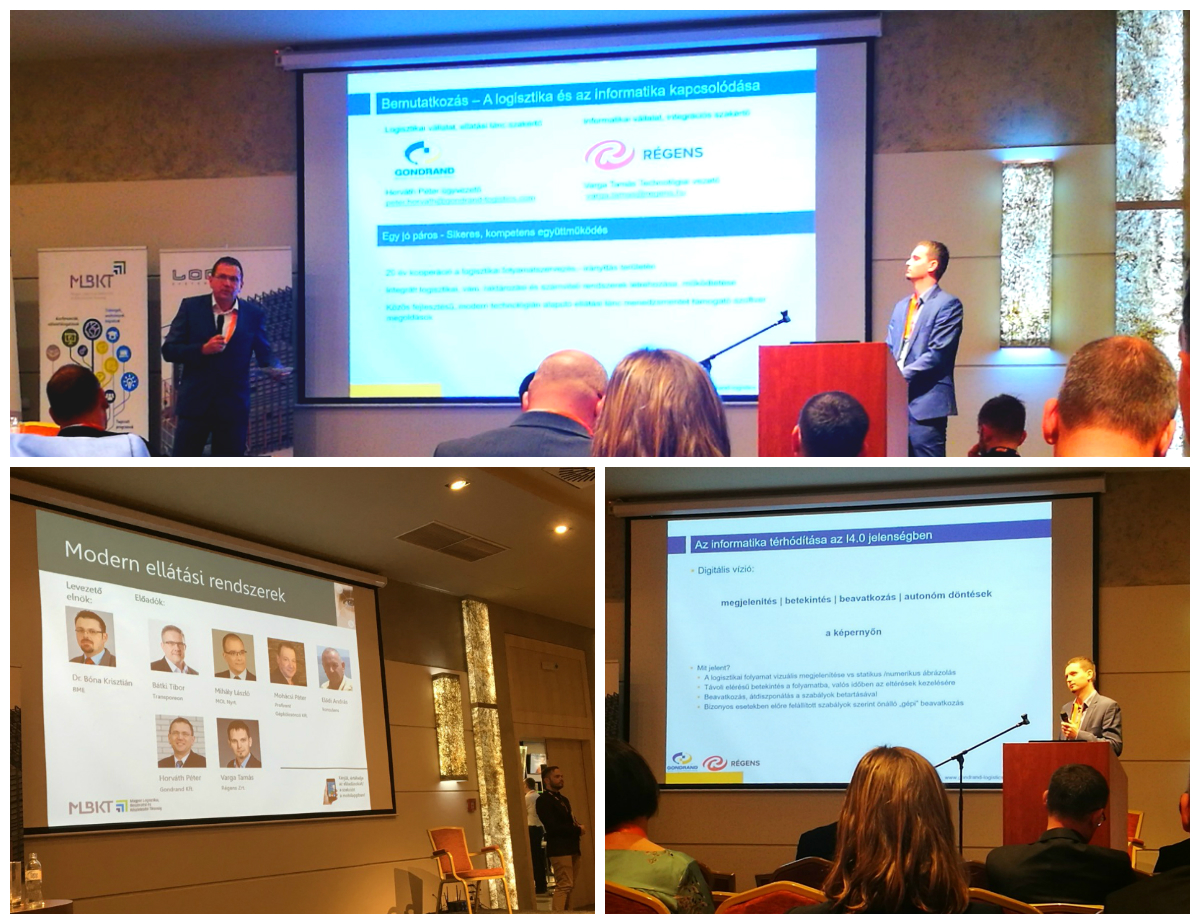 Try our AI-based speech recognition application for free!
Speed ​​up your work with artificial intelligence! With the help of Alrite, you can easily create Hungarian transcriptions and video captions for dictated or previously recorded audio and video materials. The application offers the ability to store files, edit and share transcriptions and captions, and perform advanced search options.